DONATE OR START A FUNDRAISER
Northside Hospital Cancer Institute
Miracle Babies Program
H.E.A.R.T Strings

Serving Up Hope Through Tennis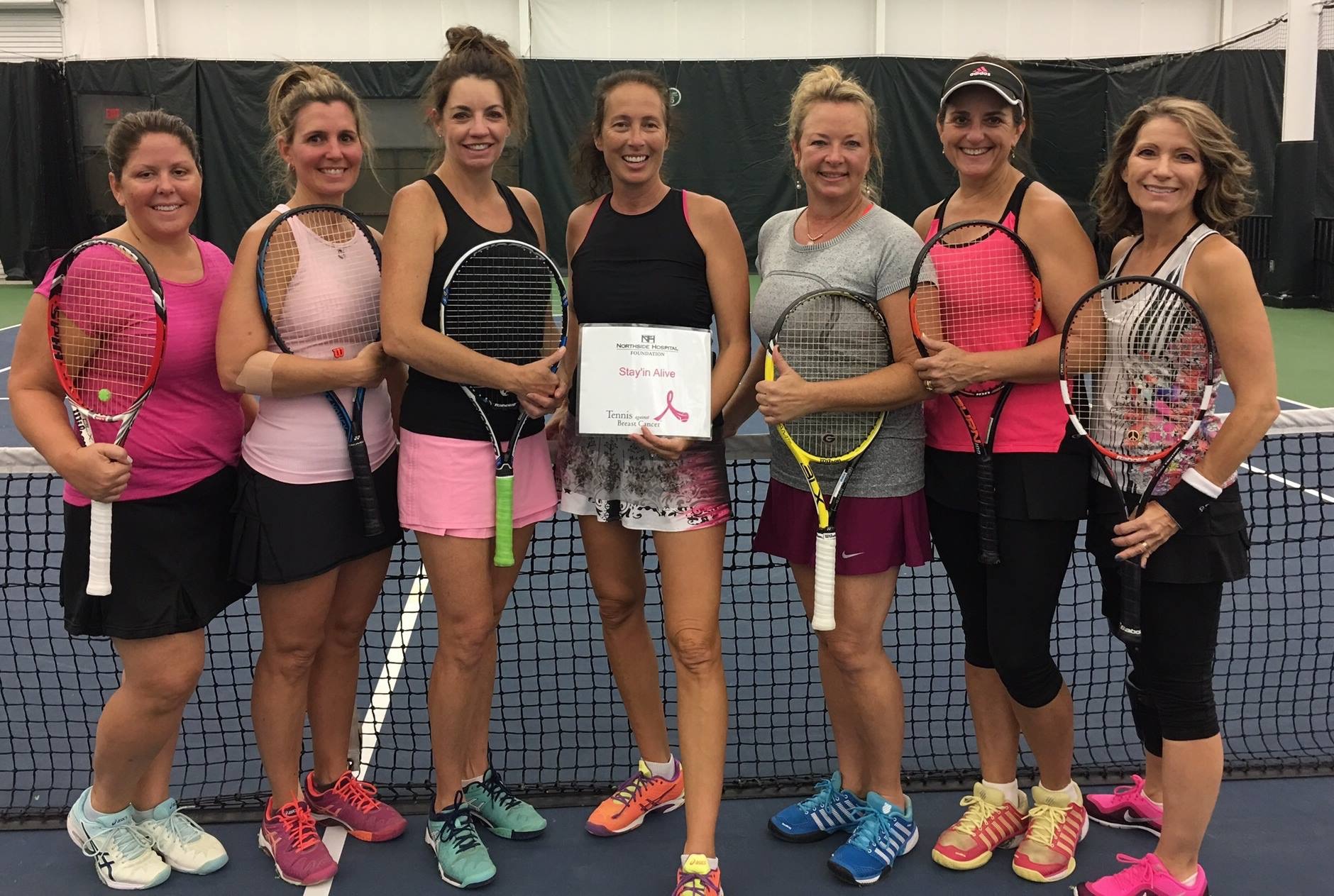 Tennis provides different outlets to the people that play the sport. This sport is often a way to exercise, enjoy the outdoors, socialize with family, and form new and lasting friendships. For Emmy Powell, tennis is about creating lifelong, cross-state comradery with group of ladies, and playing for a cause that affects everyone.
"I grew up in the Atlanta area, but spent over 20 years in South Carolina and Wisconsin before moving back to Georgia," Emmy said. "One of the first things I did after moving back home was join an ALTA team. Members of those early ALTA teams are now some of my closest friends."
One such friend is Patti Rodriguez. Patti first attended Northside's Tennis Against Breast Cancer event 10 years ago. The following year, she organized her own group of friends, and team "Stayin Alive" was born. Patti is so dedicated to this annual event that— even after moving away to Ohio— she comes back to Atlanta every year, and continues to participate as the team captain of her group.
"The TABC event represents a way for our group of friends to get together and give back, and we look forward to it every October," Emmy explained. "As I just completed my first year as the Marketing Director for ALTA, I've found that tennis brings so many people together, and there are so many great charitable events throughout the Atlanta area. We're truly lucky to have such a far-reaching tennis event in which we can participate."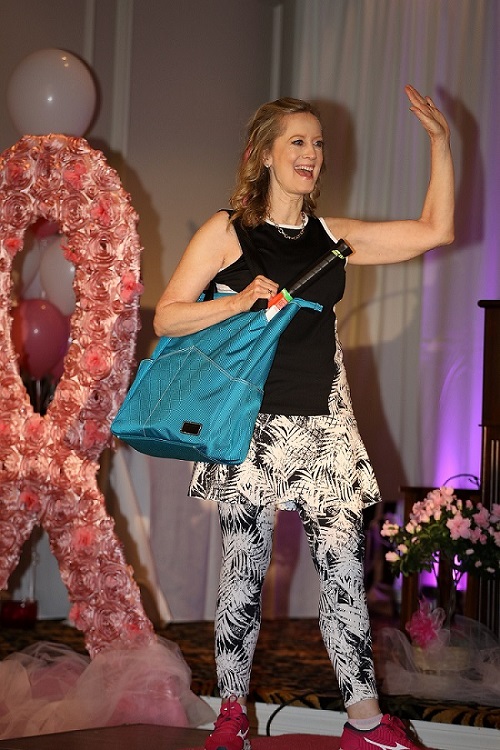 Like tennis, the TABC event carries different meanings to each participant, which is very symbolic of how breast cancer touches everyone directly or indirectly. For many participants, TABC is a celebration of their journeys and stories as cancer survivors or a time to honor their loved ones who have passed.
Among our veteran participants— and 2019 survivor model— is Jeanette Napp. Jeanette is a 13 years D-C-I-S and 3 months invasive breast cancer survivor. Since her initial diagnosis and reconstructive surgery, she's been a devoted volunteer for Northside Hospital Auxiliary in Network of Hope, mentoring cancer patients.
"In the month of October, TABC is a highlight to me," Jeanette said. "This event has helped me heal, and provided me with the opportunity to be with so many delightful ladies impacted by breast cancer one way or another."
As Jeanette recognizes her survivorship, she wants to inspire other women to be their own advocates for their health because early detection and routine exams can ultimately save lives.
In 2018, the TABC event raised $220,000, and 100% of the money donated was used to help provide a complete upgrade of all mammography equipment in Northside Hospital's mobile mammography unit, along with providing transportation and 2,000+ screening mammograms to under-insured women in our community. Of those, 27 breast cancers were detected.