DONATE OR START A FUNDRAISER
Northside Hospital Cancer Institute
Miracle Babies Program
H.E.A.R.T Strings

The Halpern's Love Language: Giving the Gift of Continuing Education
David Halpern, and his newly married wife, Jody Halpern, are very goal-oriented individuals. And for them, giving back to their community is an unwavering goal they share regardless of the challenges they are facing in their personal lives.
2018 was the most transitional time—so far—for both David and Jody as a couple. With their four children, they sold two homes; moved into a rental home; bought a new home; and planned their wedding all in that year. Nonetheless, the Halperns continued to give personal donations—matched by David's company— to fund Certification in Cardiac-Vascular Nursing for the nurses in Progressive Coronary Care Unit (PCCU) and Coronary Care Unit (CCU) at Northside Hospital.
"Jody and I were raised by our families with the same principle in upholding our responsibilities to the causes that are near and close to our hearts," David said. "In addition to many changes in our lives during 2018, that year was also challenging for our economy. Nevertheless, Jody and I wanted to keep taking advantage of my company's matching gift program and give personal donations to the general operating fund of Northside Hospital Foundation to use at their discretion to provide continuing education for their nurses."
David gave his first matching gift in 2013 after his mother was admitted on her birthday to Northside Hospital Atlanta from a heart attack. He wanted to thank Dr. Funk, Dr. Chen and their team of nurses in a significant way, which became the impetus for his annual personal donations. Since the inception of his matching gift, eight nurses in the PCCU and CCU have attended the elite National Teaching Institute (NTI) & Critical Care Exposition and became certified in Cardiac-Vascular Nursing. And today, David is happy to report that his mother, Roberta, is continuing to do well.
As David's advocacy for continuing education for cardiology nurses remains steadfast, he recently extended his matching gift to Northside Hospital's oncology patient navigation team.
"Jody's aunt was diagnosed with colon cancer in 2017," David said. "She and I were six months away from our wedding date, and we stopped our planning to discuss the possibility of extending our personal donations to oncology. It was a short discussion, and we set aside a fund from our wedding budget for the patient navigation team."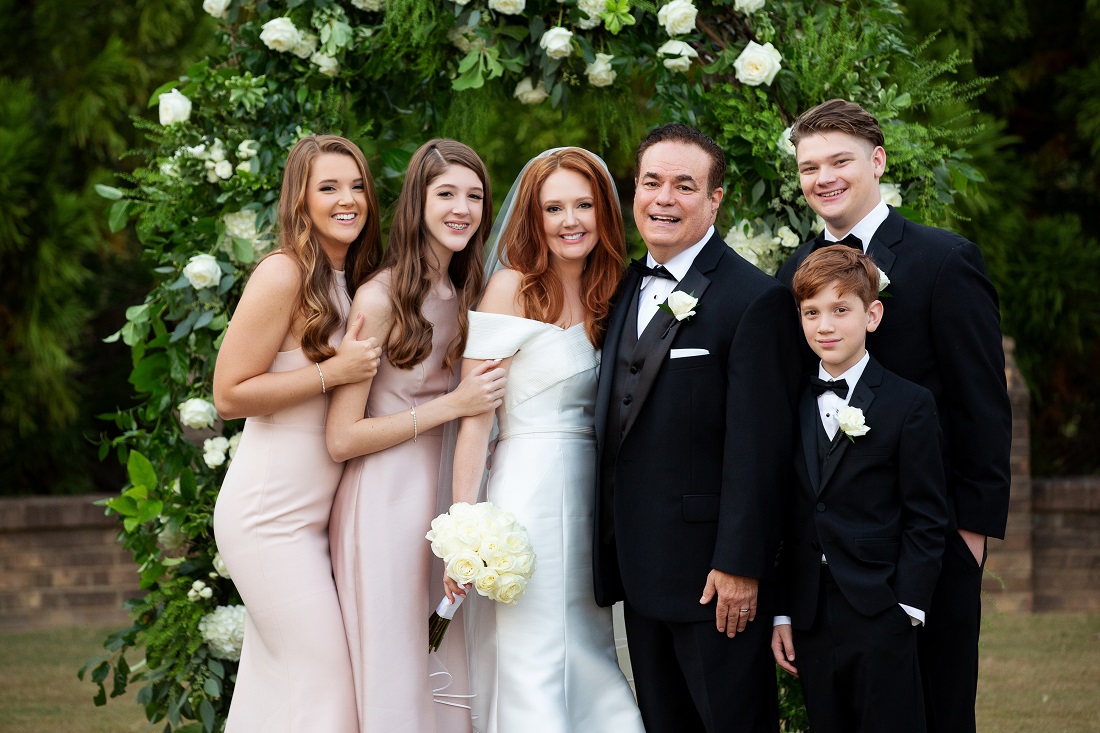 The oncology patient navigation team is a group of compassionate nurse navigators, cancer care liaisons and an American Cancer Society patient resource navigator. These team members offer patients and their families the knowledge, support and guidance needed to navigate treatments, access support and survivorship resources and services, and address any barriers to their care.
"Through Halpern's generous donations, our nurses are able to annually attend The Academy of Oncology Nurse & Patient Navigator (AONN) Conference," explained Debbie Bickes, Supervisor of Oncology Patient Navigation, Oncology Support Services. "Attending the AONN conference is crucial for our team members, since the navigation certification exam is only offered at the conference. Achieving navigation certification provides team members with the knowledge needed to deliver quality care in a variety of areas, which are not addressed in other clinical certifications. Attending the conference offers the staff with knowledge resources and tools needed to assist patients along the continuum of care as well as networking opportunities to best support the multi-disciplinary team. Currently, we have three certified Oncology Nurse Navigators."
David and Jody tied the knot on Saturday, Oct. 12, 2019.
"We truly feel fortunate to be able to give back to Northside Hospital in the two areas that are important to both sides of our family," David said. "Now, Jody and I can help equally increase movements in nurse certifications in cardiology and oncology."