Jennifer Gibson—Rebel with a Cause Returns to Her Happy Place to Recharge
Jennifer's mother died at age 55 of ovarian cancer, so she had been getting regular mammograms since her late 20s.  But for some reason, she didn't get around to it in 2017.  So when 2018 came around, she was diligent about getting her mammogram order at her yearly gynecological appointment.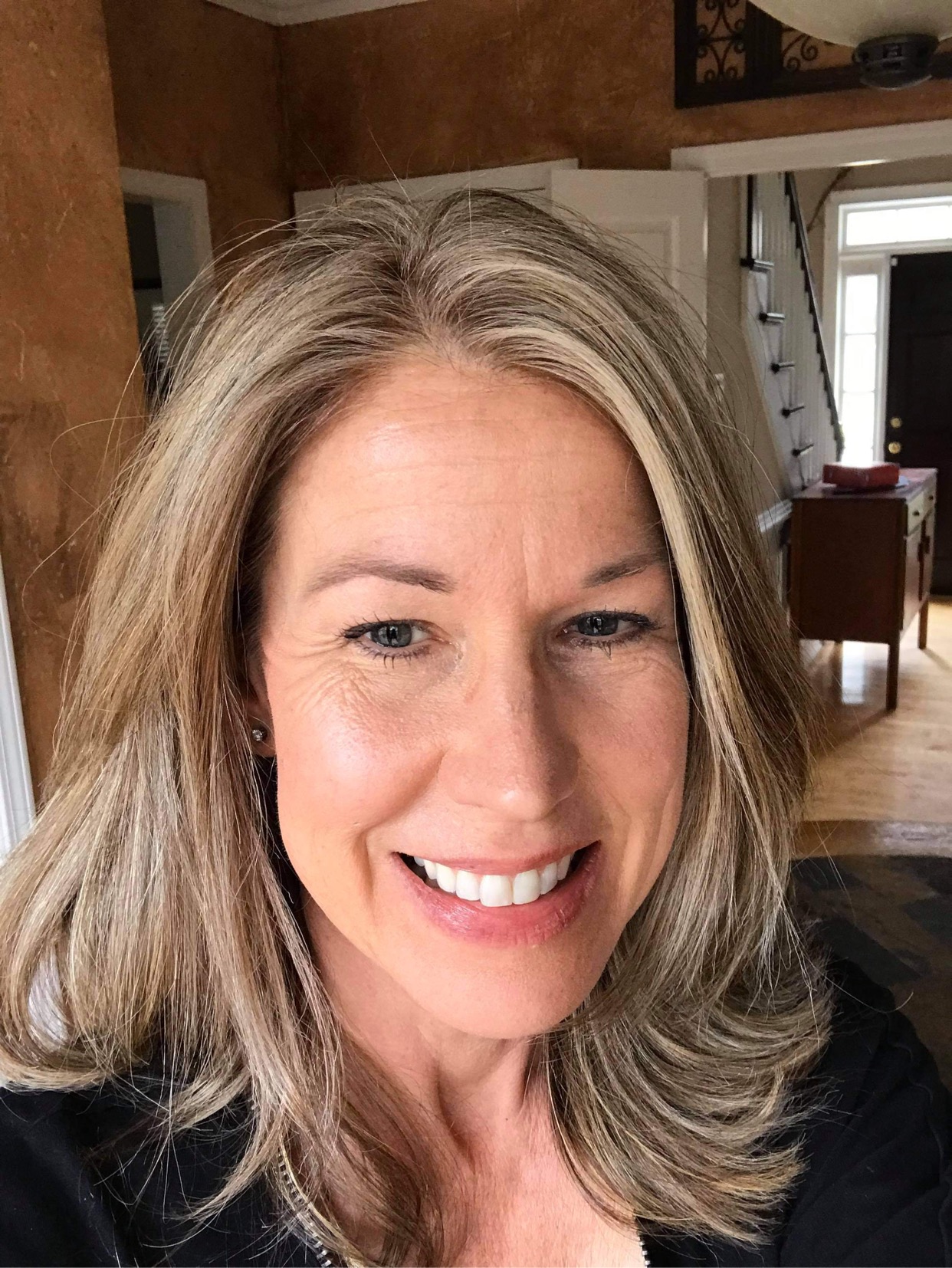 "I felt a little uneasy since I missed the previous year.  So when I got the order from my OB/GYN, I literally went straight from my doctor's office down the elevator to Northside Radiology to schedule an appointment," said Jennifer.   "Luckily, they said they had an opening at that very time, so I got right in that day."
The radiologist wanted a few more pictures, and after a biopsy, she was diagnosed with stage 1A breast cancer in her right breast.   "The doctor came in and told me the cancer was in a very precarious, almost hidden position, and it was a miracle they found it," stated Jennifer.
"I can remember thinking this is a death sentence. It was scary, " said Jennifer.   Thankfully, her cancer was caught early and she did not require chemotherapy or radiation.  But, she was prescribed Tamoxifen to shrink the cancer, prevent more from forming and reduce the risk of a recurrence.
Jennifer had other ideas.  "Well, I'm kind of a rebel, so I decided instead to go on a plant-based diet, take supplements, lose weight and start exercising regularly. I also had genetic testing that proved my cancer was environmental, not hereditary" she said.
"Needless to say, my decision to forgo the drug against medical advice was not popular with the doctors," stated Jennifer. "But I felt it was the right decision for me at that particular time.  If things get to a more serious point, I'm sure I will do whatever is needed."
Jennifer had a mastectomy, and was unsure whether or not to have reconstructive surgery.  After meeting with plastic and reconstructive surgeon Dr. Yalif,  she decided to go for it.
"I'm SO glad I went ahead and had the reconstruction.  I have to say, Dr. Yalif did an absolutely beautiful job!" remarked Jennifer.  "In fact, every Northside physician I have had contact with has been wonderful.  From the radiologist, to my breast surgeon, Dr. Karen Buhariwalla, my reconstruction with Dr. Yalif and even the nutritionists and physical therapists, everyone I consulted with at Northside was absolutely fantastic."
In the wake of having her world turned upside down, Jennifer leaned heavily on her husband, faith, church family, and a special friend who at the time was battling metastatic breast cancer.
"My friend got someone to drive her all the way from Savannah to Atlanta to support me and give me a gift after surgery," remarked Jennifer.   The importance of her friend's gift was clear when she was released from the hospital and got in the passenger seat to fasten her seatbelt.  The pillows  her friend gave her provided such great comfort and acted as a barrier between her chest and the seatbelt.  "It's the little things that you don't think of," said Jennifer.
Jennifer is back enjoying all her regular activities including hiking, kayaking and going white water rafting.  "My happy place for thinking and re-charging is being out on the water, she said.
Her advice to women facing a diagnosis of breast cancer? "Think positively no matter how bad your situation may be.  Reach out to people and your support system.  Read and advocate for yourself," noted Jennifer. "And don't skip a mammogram!"
"One more thing I feel I should say is that even though I'm only 52, this experience really taught me that I needed to get out there more and live my life to the fullest," said Jennifer.