NORTHSIDE FOUNDATION FUNDS "4 MINUTE CITY" AED PROGRAM IN FORSYTH COUNTY

Avive Solutions, Inc. has selected Forsyth County as its third 4 Minute City™ (4MC) Program. The Program aims to empower bystander response to improve survival rates of out-of-hospital cardiac arrest through data-driven placements of hundreds of Avive's next-generation Avive Connect™ automated external defibrillators (AEDs) and first-of-its-kind software system.
The 4MC is a collaboration between Avive Solutions and leaders in Forsyth County, including Northside Hospital Forsyth, Central EMS, Forsyth County Fire, Forsyth County Sheriff's Office, Cumming Police and Forsyth County Emergency Management/911.
A kick-off event was held Feb. 23 to announce the collaboration, which is designed to give everyday people the tools and the opportunity to offer cardiac arrest victims quick lifesaving help before EMS arrives at the emergency.
The $375,000 total amount funded for this program is being provided by the Northside Hospital Foundation's Forsyth Fund.
Rapid defibrillation saves lives; the sooner people receive a shock from an AED, the higher their chances of survival.
"Northside Hospital is committed to the health and wellness of our community," said Skip Putnam, CEO of Northside Hospital Forsyth. "When we learned about the opportunity to partner with Avive and our local public safety leaders to make the 4 Minute City Program a reality, it was an easy decision to make."
Generally, the 4MC Program aims to tackle the enormous health care challenge of out-of-hospital cardiac arrest in communities by:
Strategically deploying hundreds of Avive Connect™ AEDs throughout Forsyth County in locations designed to do the most good, for the most people.
Connecting the actions of bystanders, 911 dispatchers, Fire/EMS, and health care providers to create a cohesive prehospital system of response.
Cultivating a culture of response throughout Forsyth County through massive community training and awareness activities so citizens are ready to step up when it matters the most to deliver early intervention.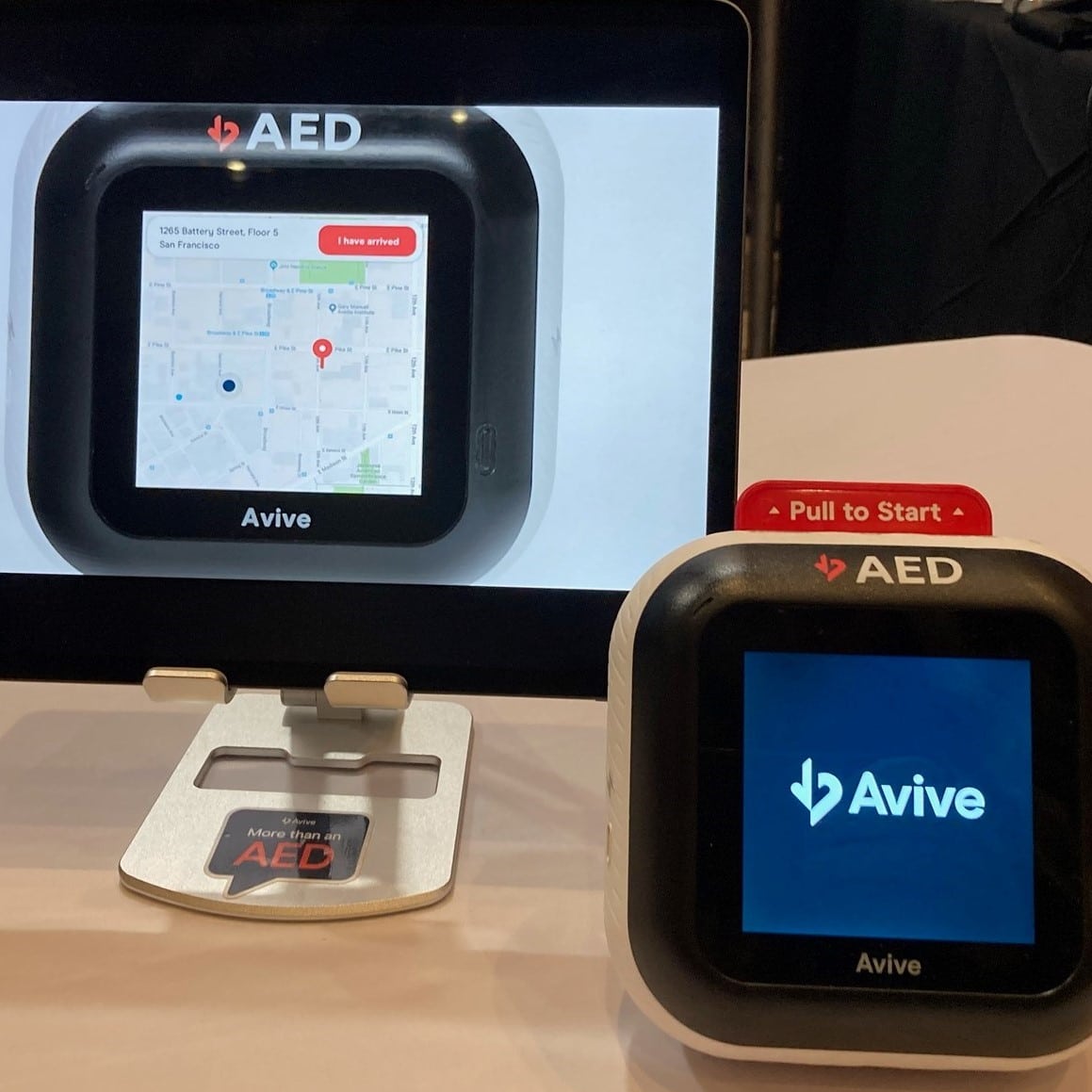 According to data shared by public and health safety leaders in Forsyth County, ~4% of out-of-hospital cardiac arrest victims in the community survive to hospital discharge — below the national average of ~10%. These outcomes have driven Forsyth County leaders to look for ways to improve upon the status quo, and they view the 4MC Program as an opportunity to move in the right direction.
"Being able to respond quickly to someone having a cardiac event is crucial to their survival, so having this additional response tool in addition to the services the County's amazing first responders already provides, could mean the difference between life and death in many instances," said Forsyth County Manager David McKee. "We're all in on saving lives in Forsyth County."
According to Dr. Jeffrey Marshall, Chief of Northside Hospital Cardiovascular Institute, the benefits of the 4MC Program don't stop in the pre-hospital setting but also can extend into the downstream advanced care provided at the hospital.
"This new technology has the potential to help us when cardiac arrest patients arrive at our hospital to know more about what may have happened leading to their cardiac arrest," said Dr. Marshall. "Today, when these patients can arrive at the hospital, we often only get a verbal report about what people think happened before EMS arrival. This new system can provide real data from these cardiac arrest emergencies before EMS arrives on scene. Our doctors are very excited and feel this is a game-changer. They believe this will definitely be another tool to help save lives."

Every second counts.
Studies have shown that a person's chance of survival drops 7%-10% every minute once they experience a cardiac arrest. With ready access to the Avive AED and CPR training, bystanders can jump in and provide more immediate assistance to positively impact the overall number of lives saved.
While effective CPR from a caring bystander can buy time, only a shock from an AED can completely restore a person's heartbeat to save their lives.
"We're thrilled to partner with Forsyth County on this exciting initiative," says Micah Bongberg, VP of Commercialization at Avive. "While selecting our initial 4 Minute City Partners, we were overwhelmed with interest from communities across the country, but Forsyth County stood out with its phenomenal health care system (Northside Hospital) and close collaboration with public safety leaders."
Learn more about Forsyth County's 4 Minute City Program and how you can get involved.
Learn more about Emergency Services at Northside.
To make a contribution to Forsyth County's 4 Minute City Program, fill out the form below