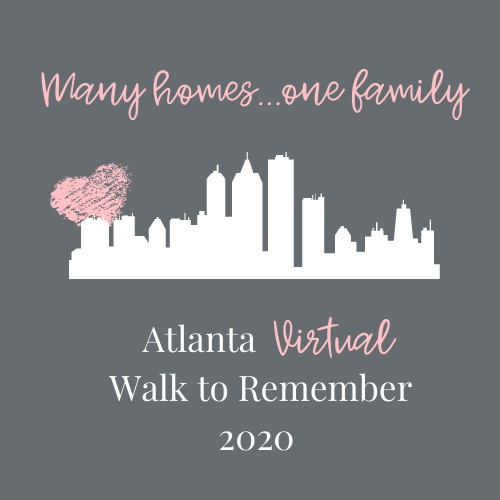 Sunday, October 4th at 2 pm

The H.E.A.R.T.strings Perinatal Bereavement & Perinatal Palliative Care program of Northside Hospital invites you, your family and friends to join us for this year's Atlanta Walk to Remember, which will be held virtually on Sunday, October 4 at 2:00 p.m. We understand that this announcement represents a very different program than you may be used to, but before you turn away, please know that we could not be more excited about our vision for this event, and that we are designing it with you in mind. The 16th annual Walk will include special music, story vignettes, releases and readings, and the listing of your babies names. The virtual nature of this will offer you a permanent remembrance for our community, which you may revisit as you need to.
Additional information will be available via the following methods:
Registration is now closed. If you were not able to register in time, you can still view the event video on our website and on the Atlanta Walk to Remember Facebook page. Our website also has everything you need to know about participating virtually, and planning your own special walk and release.
Instructions for Ordering T-Shirts
T-Shirt Orders are now closed.