Beckett Scott Daves - Memorial Donations
(Donation form at bottom of page)
H.E.A.R.T.strings helped us in our palliative care and our experience celebrating our rainbow baby, who's now 1. My husband Geoffrey and I found out 17 weeks that something was potentially wrong with our first baby, our baby boy. We began all the diagnostic testing after they couldn't get a measurement of his head and brain during an ER visit. Beckett was diagnosed, at 19 weeks, with HLHS, oomphalecele, hydrocephalus, cleft lip & palate, curvature of spine, a form of dwarfism, and bone growth abnormalities. After all of our testing was normal and no genetics abnormalities were found we were given the option to terminate, or induce labor but we knew we wanted to fight for him and give him every chance we could.
At 24 weeks we were told that the only option for us was palliative care. That's how we were introduced to H.E.A.R.T.strings. We met with Leah, and Dr. Auggie as we called her. This was during Covid so everything was over the phone but they all made it seem like they were right there with us through every decision. I got to make my own birth plan and we had exceptions to visitations even with Covid.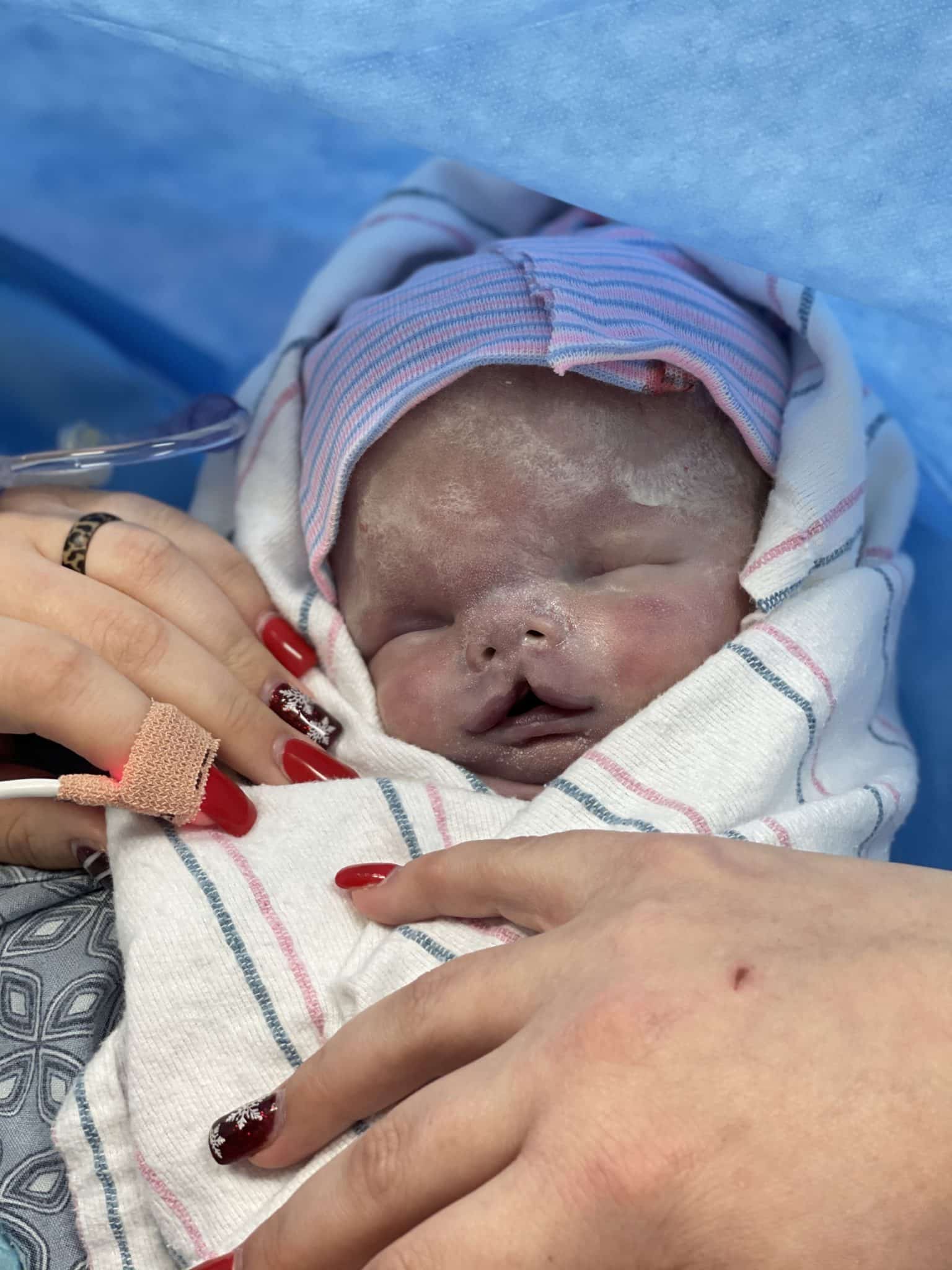 Beckett entered this world at 33 weeks & 1 day by emergency C-section at 4:03pm weighing in at 4lbs 15oz 16in. He was with us for 57 minutes and entered heaven at 5:00pm surrounded by us and some of our immediate family. H.E.A.R.T.strings had a box set up for the next day full of footprints, molds, and all kinds of memorabilia items for us to complete. Our nurses helped us and the next day Leah Booth came in and completed our molds with us. Every nurse held Beckett and treated him like a live baby. We even had a nurse come in and hand me handmade Christmas booties for us. The hospitality and professionalism showed by Northside Hospital, the nurses, the doctors, the techs, and even the housekeepers was incredible and we will forever be thankful.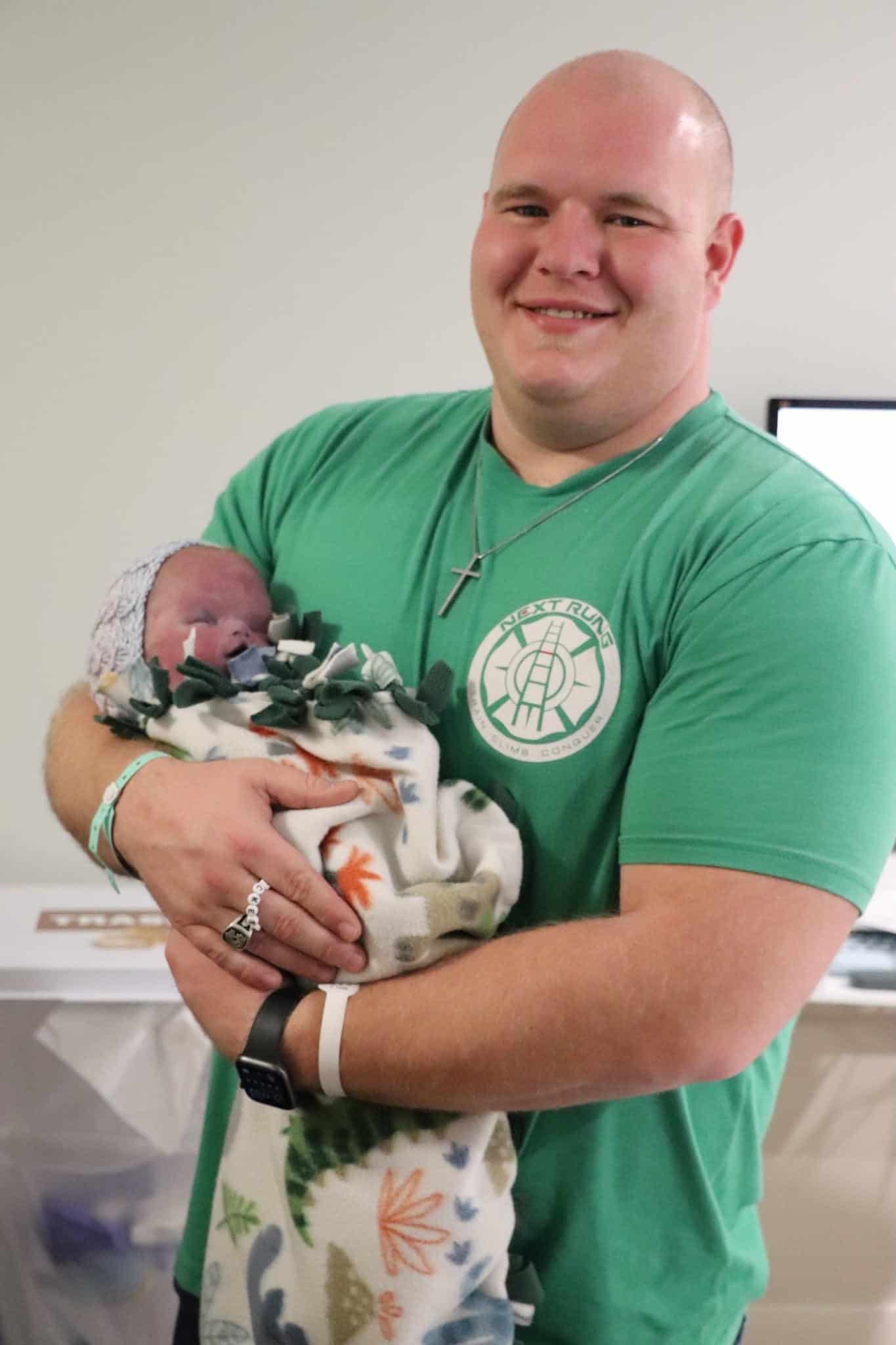 19 months after we lost Beckett we welcomed his brother, our rainbow baby, Peyton Scott Daves, into this world on 07/08/2022 at Northside Hospital by Dr. Gandhi. We chose Northside even though our insurance didn't cover us there simply because of all they did for Beckett. I am forever grateful for Northside Cherokee, H.E.A.R.T.strings, and everyone else involved in our delivery. I hope my story spreads awareness to other families going through the same tough times that there are resources out there to help you and support your baby no matter the decisions we come to face. I will never stop sharing Beckett. Thank you H.E.A.R.T.strings.
H.E.A.R.T.strings - Legacy Fund
All money raised will be for the H.E.A.R.T.strings Legacy Fund and will not only help us provide resources and bereavement support, but will also help you to "Let Your Love Glow" as you become a light for other bereaved parents. For more information about the H.E.A.R.T.strings Perinatal Bereavement fund, click here.