A Donor and a Survivor: Two Journeys Coming Full Circle
Tracy Dietrich and Beth Wilson are Northside Hospital employees. And from the exterior, they may seem to have more differences than similarities. However, there is one, strong commonality these ladies share that allowed them to bond instantly.
Tracy and Beth first met at Northside Hospital Duluth while working on a project together.
"I saw a Wonder Woman mug in the breakroom, and I expressed to Beth how much I liked it," said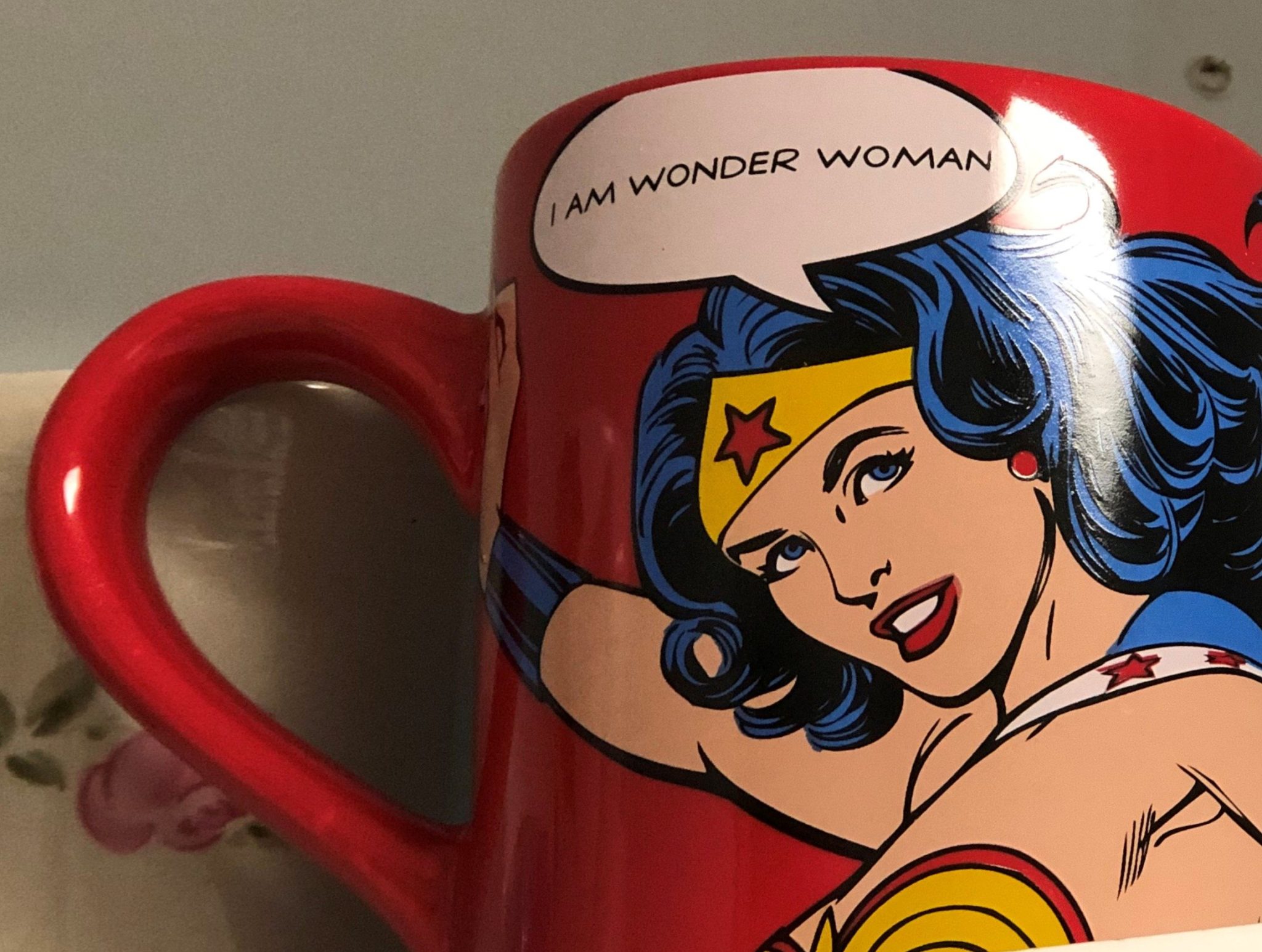 Tracy. "Beth shared with me that the mug was hers, and that she received it at a Northside Cancer Survivor event."
From there, Tracy and Beth began to exchange their personal stories. Tracy is an avid platelet donor, and Beth was a two-time cancer survivor who had a bone marrow transplant.
"During our conversation, Tracy told me that she donates platelets every other week," said Beth. "I promptly thanked her and told her that's what saved my life."
In 2008, at 26 years old, Beth was diagnosed with stage II small intestine cancer. She went through chemotherapy for six months, which few years later resulted in her leukemia diagnosis. For her leukemia treatment, Dr. Melhem Solh, Northside Hospital Blood and Marrow Transplant and Leukemia Program physician, suggested that a bone marrow transplant would give her the best chance at survival.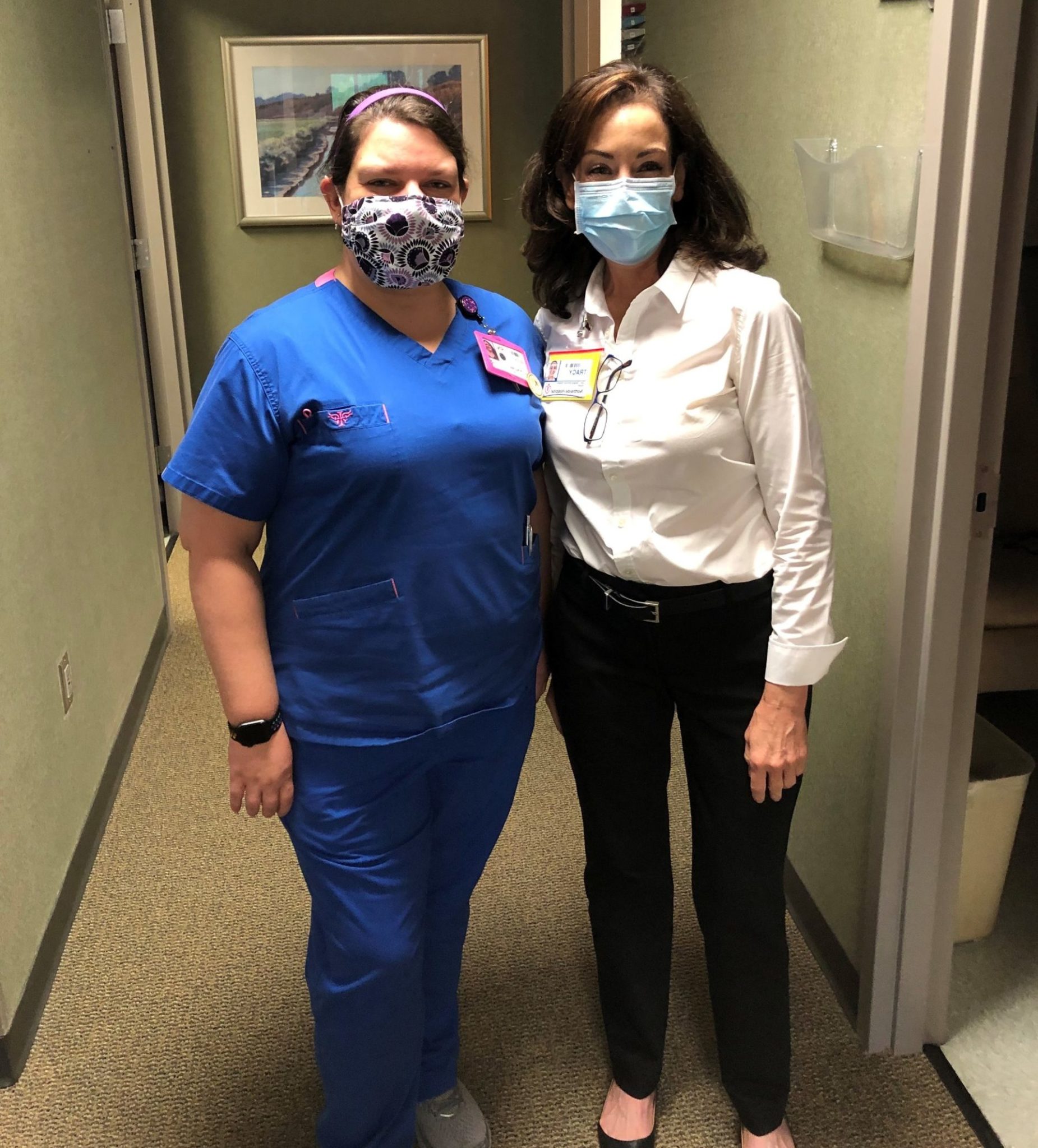 "In the entire world, there is only one bone marrow registry," explained Beth. "All the bone marrow donations around the world is listed on this registry. And luckily, there was a perfect match for me— in Germany."
Beth's perfect match gave her two liters of marrow in Germany and the next day, Beth received the donation at 10 a.m. And in two hours, the transplant was complete.
"Five years ago, I was in a traumatic bicycling accident," said Tracy.
The care she received by her medical team left a lasting mark on her. And when the COVID-19 pandemic hit, she wanted to pay it forward. Tracy began donating platelets, and inspired by Beth's story, joined the bone marrow registry.
"When the pandemic started, I contacted Atlanta Blood Services, and began donating every other Saturday," said Tracy. "After meeting Beth, I realized that I may be giving up about three hours every other Saturday, but what the recipients receive may save their lives. Beth enlightened me about the bone marrow donation process.  Her experience inspired me to do more for others."
On July 27, 2020, Tracy signed up to be matched as a stem cell or bone marrow donor through Be the Match.
"There are several misconceptions about the bone marrow donation process," explained Beth. "Many believe it to be painful and long, but it's not. It only takes few hours, and you could save someone's life."
Beth and Tracy would like to encourage others to consider the positive impact each can have through donation of blood, platelets, plasma, and registering to be a possible bone marrow donor.
To learn more about the process of donating bone marrow, please click here: https://bethematch.org/.
If you'd like to donate blood, click here: http://www.atlantabloodservices.com/
Get more info on Northside Hospital Blood and Marrow Program here: https://www.northside.com/cancer-institute/blood-marrow-transplant-program
To learn more about supporting the Northside Hospital Foundation Blood & Marrow Transplant Program fund, click here