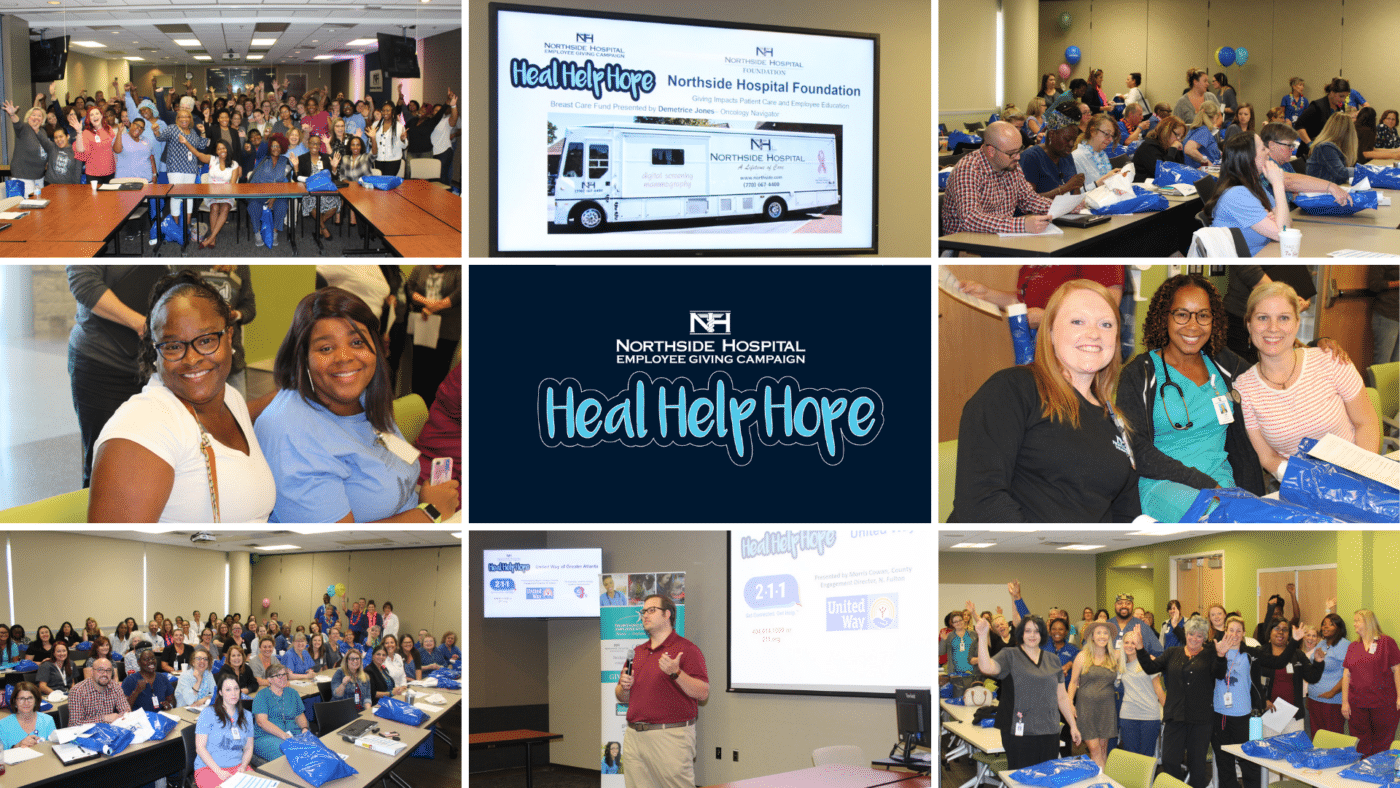 Pledge to give AUGUST 5th – 19th!
Thank you for giving back to our patients, employees, and community!
---
Congratulations to All Our Weekly Giveaway Winners!
Movie Tickets:
Betty Berry – 867G Galen
Cynthia Childers – 1006A RAD-NS Fayetteville Imaging
Barbara Everson – 935A Business Office
Renee Fontanez – 610C Surg/Ortho 6th Floor W.
Nick Hedrich – 702A Clinical Laboratory
Brittany Kaeler – 1045F NS Gainesville Imaging
Carolyn Leary – 721A Diagnostic Radiology
Gioia Spy – 675C Central Services
Braves Tickets:
Jacqueline Bell-Wenner – 634A FCC-6WC
Laleisa Cornelius – 923A INS Certification
Shaye Gregory – 649C Family Centered Care
Rebecca Henry – 670C Labor and Delivery Recovery
Pamela Higgins – 667F Pre-Op
Patricia Matyi – 640A Intensive Care Unit
Heather Wagenbrenner – 667F Pre-Op
Drive a Cadillac for a Week:
Phoebe Grimes – 935A Business Office
Shamra Nutt – 796A Oncology Support Services
---
Gifts For Giving
NEW DONORS: All new donors will be entered to win movie tickets for a year!
FIRST TIME DONORS and anyone who increase their gifts from last year by AT LEAST 10% will receive 2019 EGC button in addition to their gifts (minimum $1 increase/pay period).
*All gifts available while supplies last.
Weekly Giveaway Prizes:
Movie tickets
Braves tickets
Drive Cadillac for a week
Give $1-$4.99 bi-weekly
$26-$129 one-time donation and receive EGC badge clip
Give $5+ Bi-weekly
$130+ one-time donation and receive 2019 EGC T-Shirt
Give $40+ bi-weekly
BE A LEADERSHIP GIVER – Give a one-time donation of $1,040+ and receive 2019 EGC T-Shirt and choice of yeti style travel mug with free drink refills* or two movie tickets. *Free refills on regular coffee, soda, and tea in all hospital cafeterias and Café 400.
Donors can choose their gifts online, and they will be sent via in-house mail. 
PLEASE NOTE – If you have pledged before, you must log in and confirm your donation in order to receive this year's gifts for giving. Past year's pledge will roll over unless stopped or changed. 
---
Why
Do You Give? Tell Us and Win!
Share a photo or video in the community doing one of the following*:


Volunteering
Wearing your 2019 Employee Giving Campaign T-Shirt*
Sharing why YOU give back to our patients, employees, and community!
Upload your photos or videos at give.northside.com/EGC by August 30th for a chance to win great prizes!
* Use of personal cameras, video recorders or portable devices containing a camera or recording features while on duty within a Northside facility or while performing patient care is strictly prohibited.
---
2018 EGC Results