Employee Giving CampaigN
Pledge to Give August 8th – 25th
During the annual Northside Hospital Employee Giving Campaign, Northside employees help bridge the gap between healthcare and basic needs for our patients, employees, and communities.
Submit Your Photos/Videos Here
Gifts can be made in two ways:
Payroll Deduction: Give bi-weekly or make a one-time deduction. Deductions begin January 2018 and continue until stopped or changed.
One Time Gift: Make a one time gift via credit card (charged immediately). 
For help with the pledge site, please view this video (can be viewed on desktop devices only) or call 404.614.1007. 
August Campus Rallies
Come out to an Employee Giving Rally to show your support of the 2018 campaign. If you pledge during a rally you will receive your gifts for giving the same day! You can also pledge online starting August 8th. Check back soon for a link to our e-pledge site.
Gifts For Giving
Give $5+ per pay period or $130+ total to receive the 2017 EGC t-shirt. Give $40+ per pay period or $1,040 total to receive the 2017 EGC t-shirt and a Yeti style tumbler with free drink refills!*
*By receiving an incentive gift you agree to honor your pledge for the entire 2018 giving year. All gifts are while supplies last. With the tumbler, you receive free refills on regular coffee, soda, and tea at all hospital cafeterias.
Drive a Cadillac for a Week!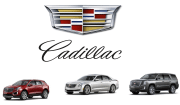 Three lucky EGC donors will win the experience of driving either a Cadillac XT5, CT6 or an Escalade for an entire week.
To be entered for a chance to win, employees must pledge or donate to the campaign between August 8th – 25th.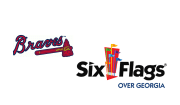 Weekly Prize Drawings!
Each week all donors will have the opportunity to win! We are giving out Six Flags gift packs, Braves tickets and more!
Show Your Wild Side
Show your wild side! Submit a photo or video of yourself
– Wearing your EGC shirt
-Telling us why you give
-Showing us how you are "wild about giving"
Submit your entry by August 30 for a chance to win cool prizes!
Submit Your Photos/Videos Here
Beneficiaries
Northside Hospital Foundation helps the communities served by Northside by providing lifesaving screenings, leading-edge research, comfort to mothers experiencing infant loss, basic needs assistance to those undergoing cancer treatment and continued education for patients and employees.
Northside Hospital Shares Help provides financial support to employees and retirees who experience an unanticipated emergency situation.
UNITED WAY strengthens our community by helping children succeed in school, increasing the financial stability of families, improving access to affordable health care, and aiding the homeless on a path to self-sufficiency.
Videos
Northside Hospital Foundation Video
United Way Child Well Being Video
Thank You Northside Employees!
During our 2016 campaign, Northside employees gave $870,213! These donations support the Northside Foundation ($231,223), Northside Shares Help ($274,931), United Way of Greater Atlanta ($284,623) and United Way of Forsyth County ($79,437).