Laura's 50th Birthday Triathlon Event & Fundraiser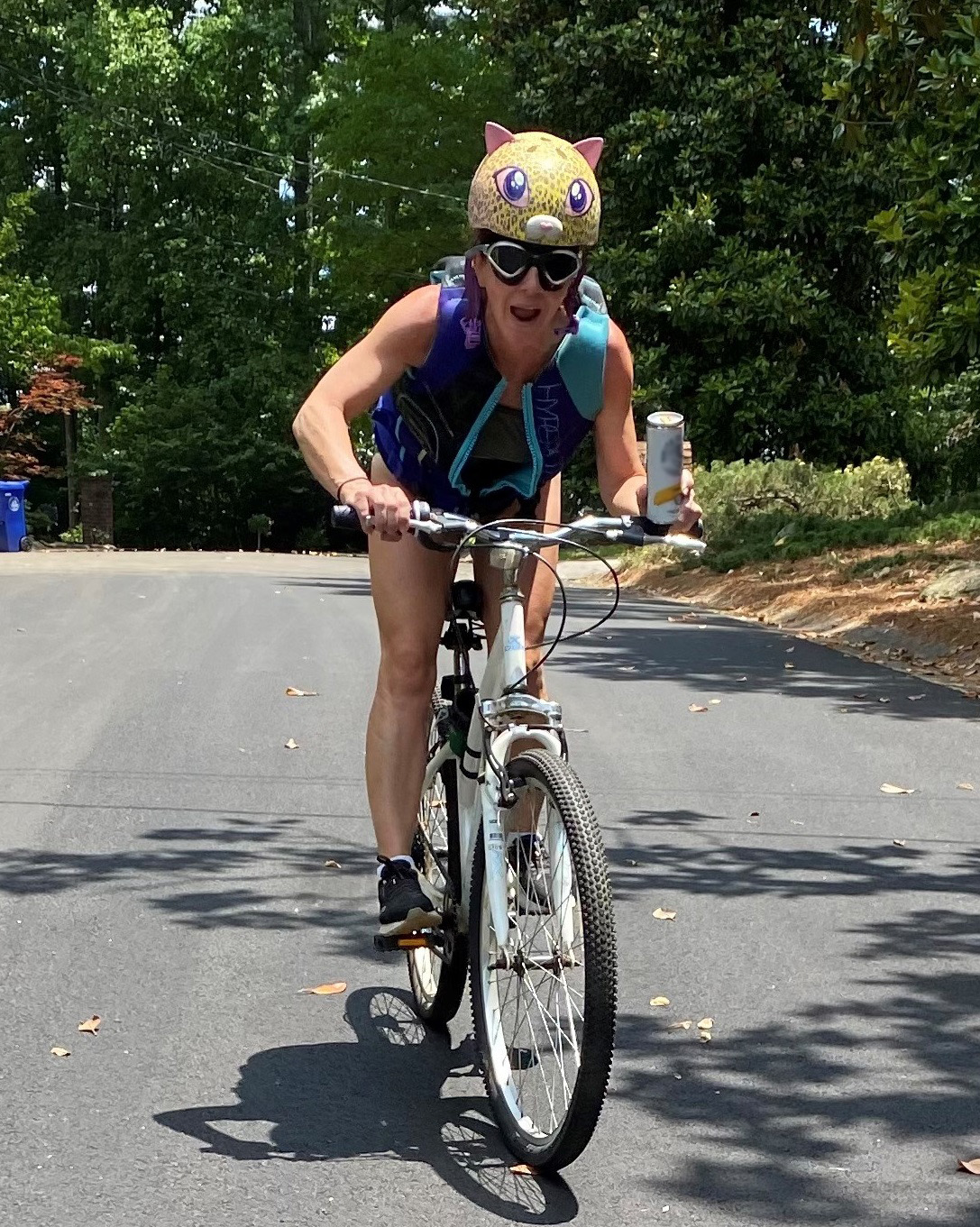 When: Saturday, June 19th – start time 8am
Where: Starts & Ends at the Branches Club in Dunwoody
Who: Myself – Laura O'Brien & any other ladies that want to join in any portion of my "race"
SWIM with ME! BIKE with ME! RUN with ME!
Read below for info please:
I'm just a few weeks away from my BIG 50th Birthday and I'm not gonna lie…I'm scared! Do I want to turn 50? NOPE! Am I going to turn 50? YUP…don't really have a choice. So, instead of curling up in a ball & crying myself to sleep for the next few weeks, or whining about all the things I haven't gotten done in the first 50 years of my life, I'm turning the switch off on the NEGATIVE and choosing to do something POSITIVE!  I've always wanted to complete a triathlon but have never tried one and raising money for the Northside H.E.A.R.T. Strings Butterfly Garden is my motivation!
Sprint Triathlon – ½ mile swim (32 laps in the pool), 12 mile bike, 5k (3.1 mile) run
Can I do it? I'm not sure…but like my friend Sir Eminem of 8 mile once wisely stated…"You can do anything you set your mind to" 😊 I'm going to give it my best effort but this is just for fun & ideally I'd like to finish my "race" without injuring my old body!
Initial "race" highlights:
8am – The Branches pool opens 1 hour early for participants (thank you Jeff & Kelli).
DJ CLO RO starts spinning some amazing workout tunes (ie. Chloe's spotify list). Clean versions on request.
Laura swims 32 laps then does an outfit change into dry biking/running attire in the lovely Branches Clubhouse bathroom. Hydrate (time for a Claw yet)?
8:45 ish – Depart from Clubhouse on my trusty 7 speed hybrid cruiser.
Bike route TBD – Attempting to find some flat roads outside the n'hood (Mt. Vernon).
12 mile bike route ends back @ Clubhouse.
Potty break. Hydrate…water and another Claw?
Time TBD – Depart clubhouse for 5k run. My short lil cricket legs will guide us back up to the flat lands of Mt. Vernon for a hot & sweaty 3.1 mile loop & finish back at Clubhouse.
Meanwhile back at da Club…DJ Clo Ro still cranking tunes, Vivi OB will be cranking out sno cones so bring your littles and treat them ($1 donation), and Sean will be handing out icy cold adult bevvies!
Post race activities: Watch as I crown myself the Triathlon Champion, the WINNER of my own "race"!
Everyone else will receive a participation medal, and get the all important "tag" in a group photo that we will take post-race, haha!
Celebrate my 50th Birthday with me with Claws & Mimosas!
Would you like to swim a few laps with me? Bike a few miles with me? Run the 5k with me? Please join for any and/or all of it…the more the merrier! Ladies only please…the guys can chill back at the pool & hang with the kiddos😊 Reminder…only I can WIN this race so if you choose to swim, bike or run faster than me (which is probably an easy task for most of you since I'm a turtle), go for it – but you're on your own!
Please text me at 404-574-3905 or email at lauraobrien@bellsouth.net and let me know if interested and I'll send out a sign up genius with additional details for participants. $50 donation required to join the race!
** Disclaimer – I have created this "race" as a fundraiser for the Northside H.E.A.R.T. Strings organization and if you choose to participate, I am NOT responsible for any injuries you sustain while taking part in it!
THANK YOU for your support!