Bariatric Reunion
It's time to celebrate!
This classy evening is held to recognize the journey of those who have had bariatric surgery at Northside Hospital. It is an opportunity for them to show off their hard work and successes in pursuing strong and healthy lifestyles. Northside Bariatric physicians, patients, and their support groups are all invited.
Thank you to all who attend this year!
View Pictures from Last Year's Bariatric Reunion Here
---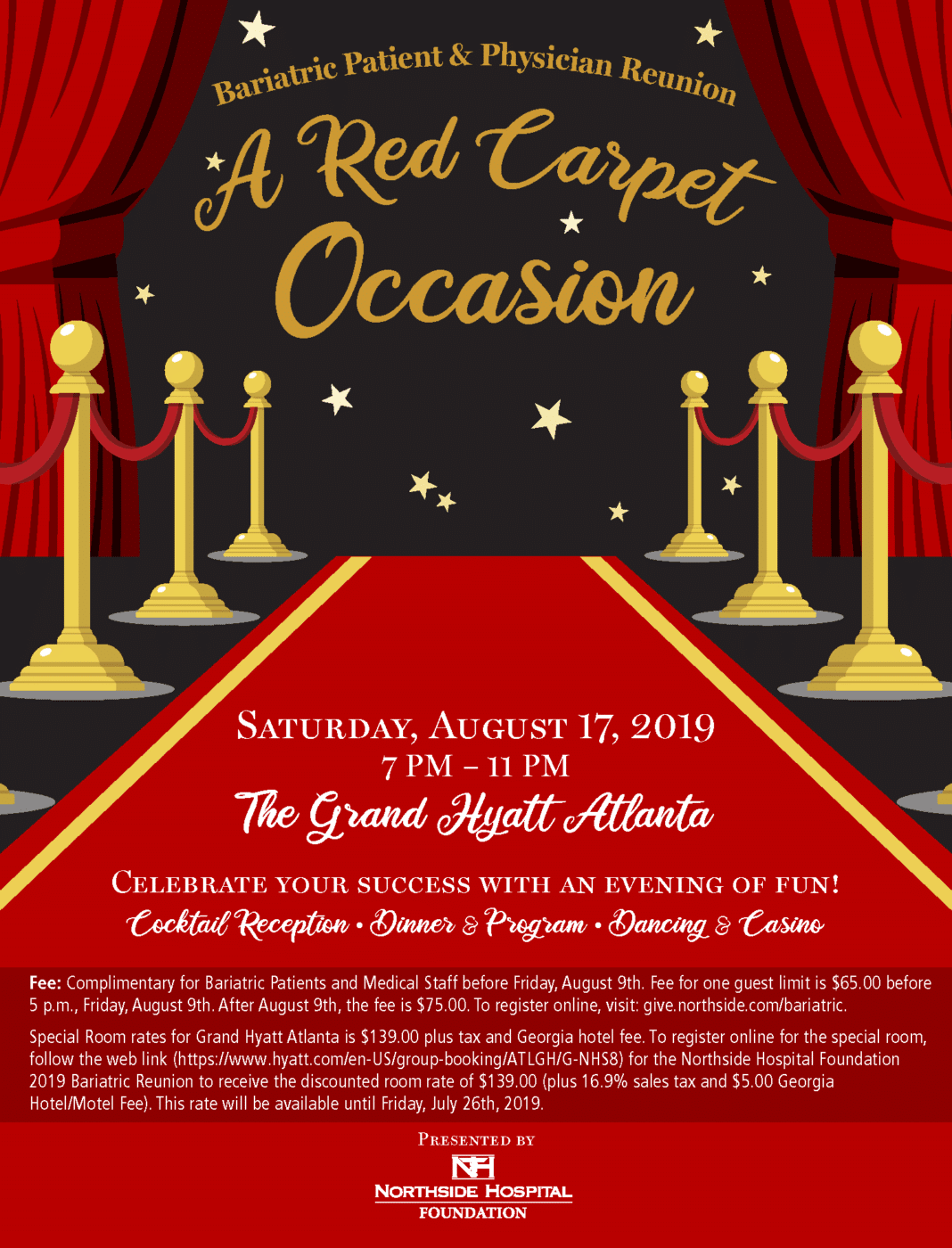 An Evening to Remember
AUGUST 17, 2019
7 P.M. – 11 P.M
GRAND HYATT ATLANTA IN BUCKHEAD
3300 Peachtree Rd NE
Atlanta, GA 30305
---
HOST COMMITTEE
Brendon Curtis, M.D.
John Daly, M.D.
Srinivasa Gorjala, M.D.
Christopher Hart, M.D.
William Johnson. M.D.
Nathaniel Lytle, M.D.
Paul Macik, M.D.
Charles Procter, Jr. M.D.
Michael Williams, M.D.
For questions, please contact Patricia Daniel at patricia.daniel@northside.com or 404.851.6285