Celebration of Lights
Celebration of Lights is moving to Cherokee!
Celebration of Lights is an evening of holiday fun that includes performances by locals schools, pictures with Santa, arts and crafts, refreshments, a petting zoo and more. In addition to being a wonderful family event, COL serves as a fundraiser for the Northside Hospital Cancer Institute.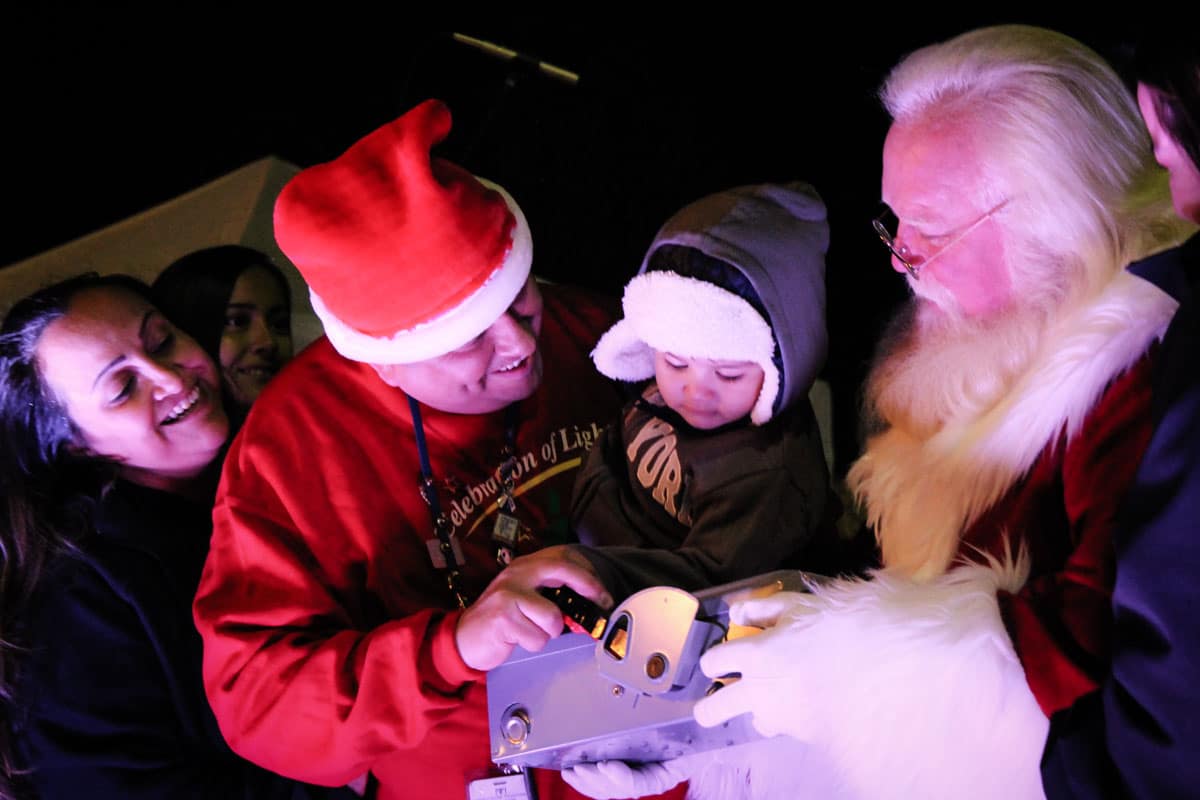 Attendees and others are encouraged to purchase a "memorial light" on the trees that top our three hospital campuses during the holiday season. This evening concludes with a special tree-lighting ceremony led by one of our Northside cancer survivors.
For several years now this event has been held at our Forsyth hospital's campus. However, this year we are excited to announce that we will be moving COL to our brand new Cherokee hospital campus.
Purchase a light
As we celebrate the holiday season, we remember the ones who are no longer with us, or those who have had a major impact in our lives. Donate HERE to purchase a memorial "light" in recognition of someone you love.
Check back soon for more information about this year's event.