Miracle Babies Party at the Zoo
Join us for Atlanta's largest birthday party!
All families of babies born at Northside Hospital are invited for an evening of family fun!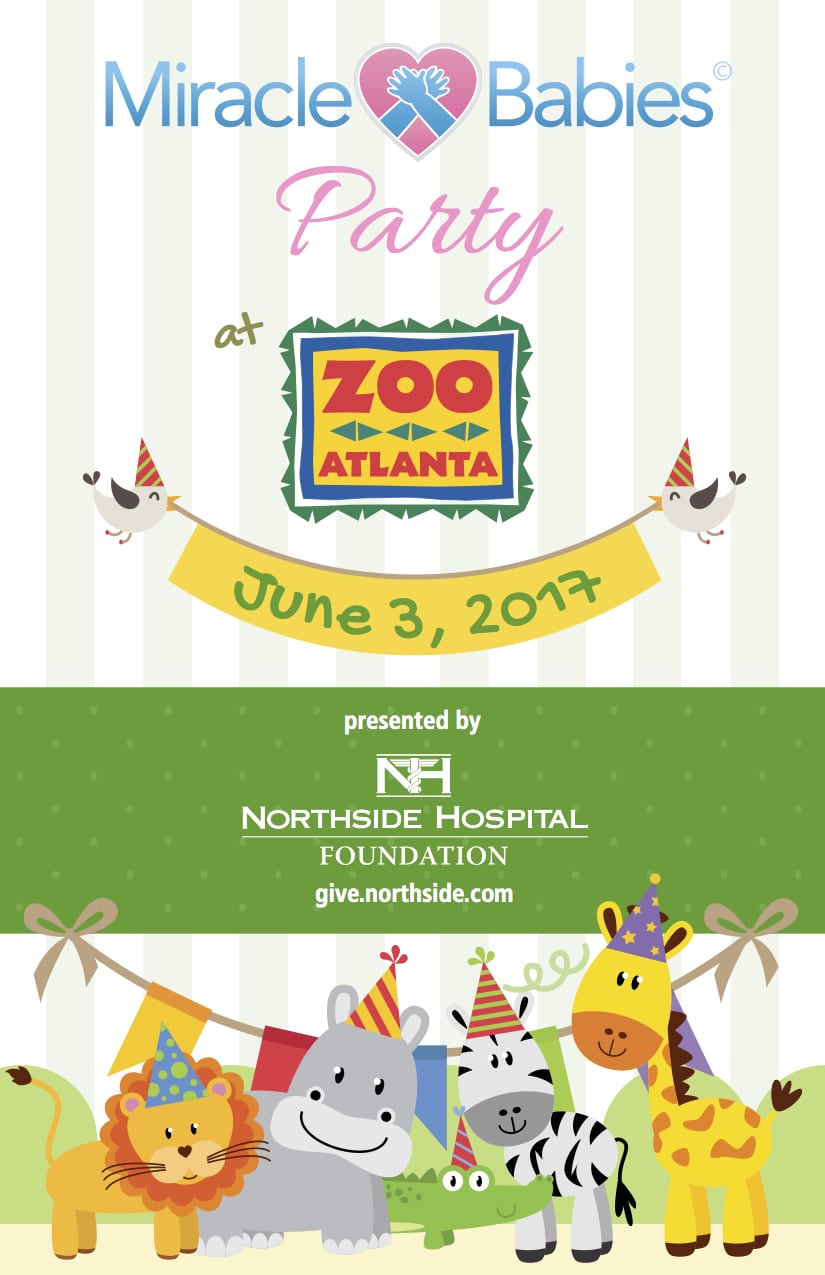 When
Saturday June 3, 2017 from 6:30 – 8:30 P.M.
Where
Zoo Atlanta
800 Cherokee Ave SE, Atlanta, GA 30315
Parking
Overflow parking and free shuttle service will be available in the old Turner field GOLD lot. Free shuttle service will be provided from 5:30 – 9:30 p.m.
Cost
In lieu of paid admission into the zoo, guests attending the birthday party are encouraged to support metro Atlanta food banks by bringing a donation of canned goods, diapers and/or wipes to the event. *Items in glass jars cannot be accepted.

Preemie Baby Reunion
Families of preemies are invited to join caregivers at the Panda Veranda for a special reception.
Snacks, Activities and more
Check your program upon arrival for animal feeding times. Face painting, snacks, arts & crafts and other goodies will be available throughout the zoo.
Animal exhibits will be open until 8:15 p.m. (weather permitting). The zoo will close at 6:00 p.m. prior to our event, and will open again at 6:30 p.m. for registered guests.