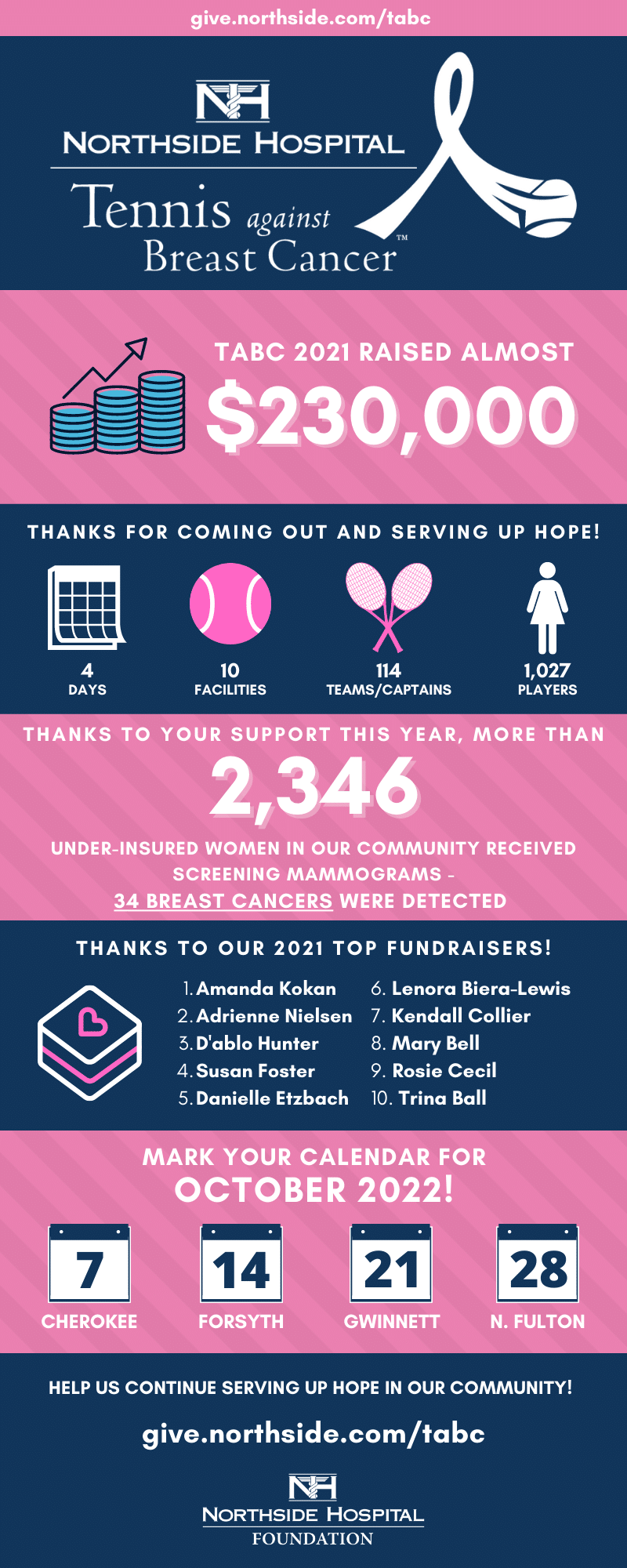 Event Photos - Friday, Oct. 1, 2021
Event Photos - Friday, Oct. 8, 2021
Event Photos - Friday, Oct. 15, 2021
Event Photos - Friday, Oct. 22, 2021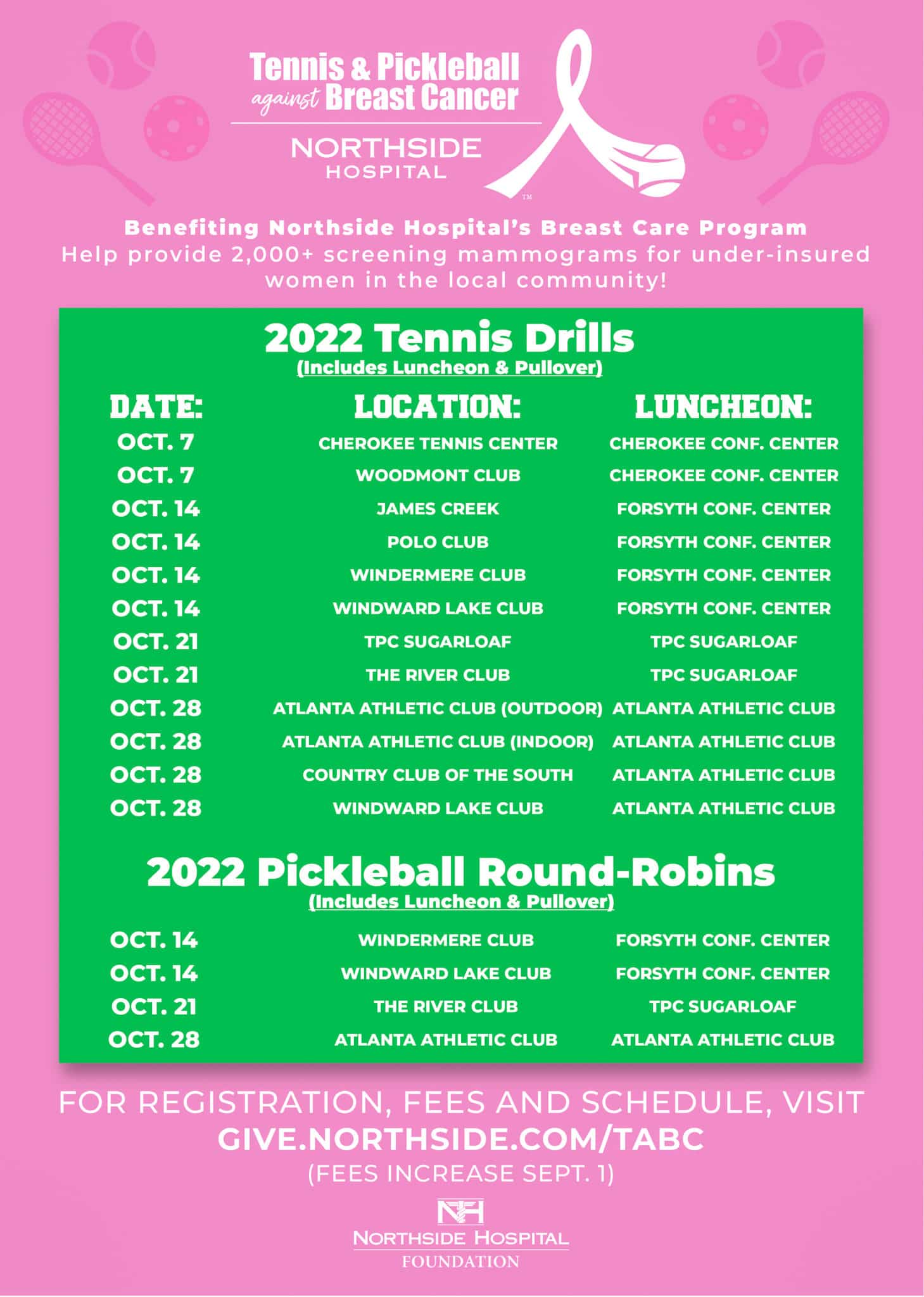 2022 Fees (Increase Sept. 1)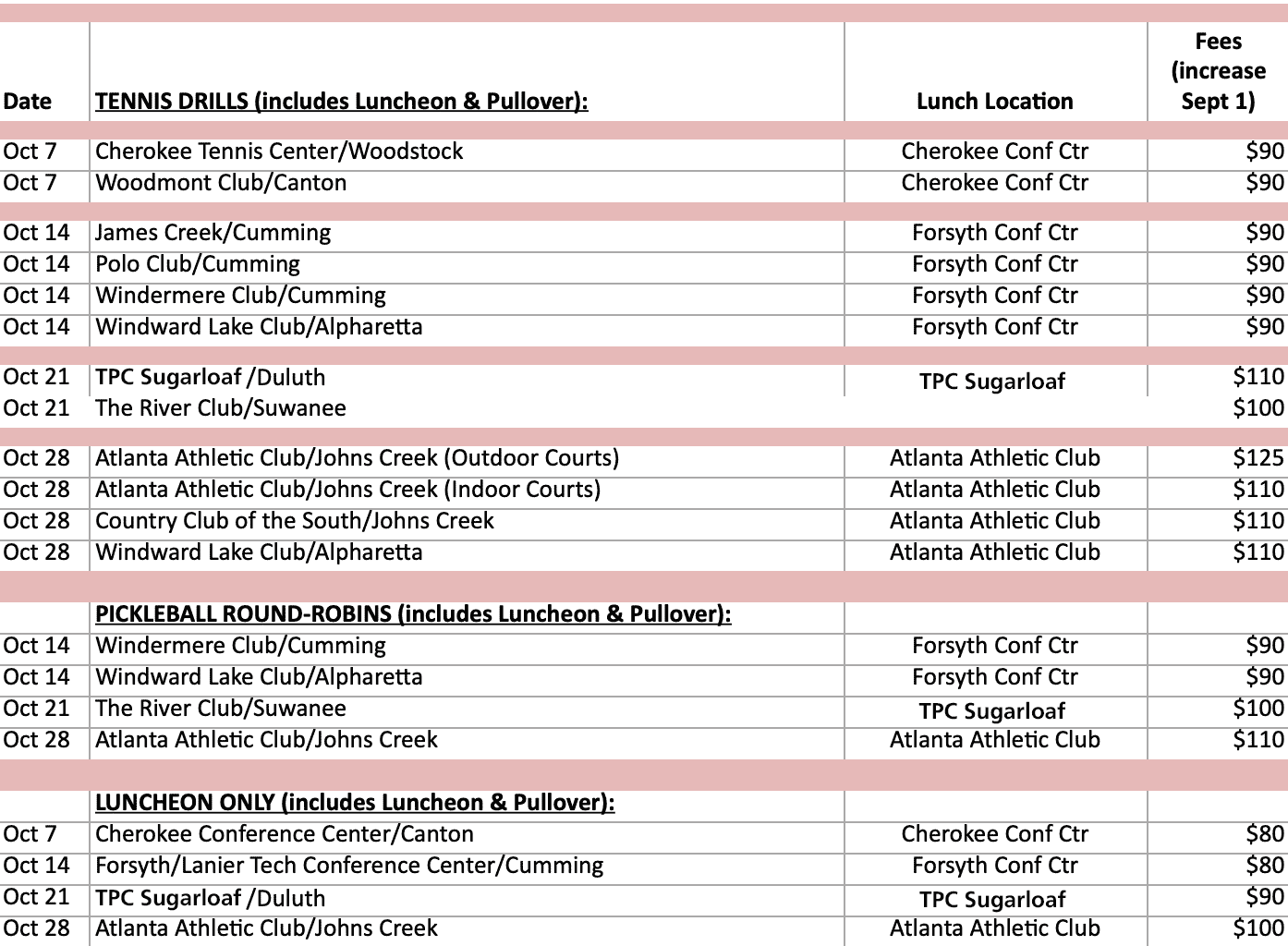 Reminders for the Day of the Events!
Rain Schedule: In case of rain, go directly to your luncheon location at 11:30 a.m.
Remember to Bring CASH: Raffle Tickets ($20 for 25 raffle tickets, $30/50 tickets, $40/100 tickets, etc.)
Raffle Basket Items: Bring items to your morning drills location.
Digital Photos: Photos will be available on this page for download after your event.
Online Friend-raising: It's easy! Email or text your personal TABC page to your friends and family to ask them to support you at give.northside.com/tabc until Dec. 31!