Please note: We'll have less volunteers this year as we slowly get back to normal and won't be able to fulfill all the volunteer requests, but we'll be in touch if we need your assistance.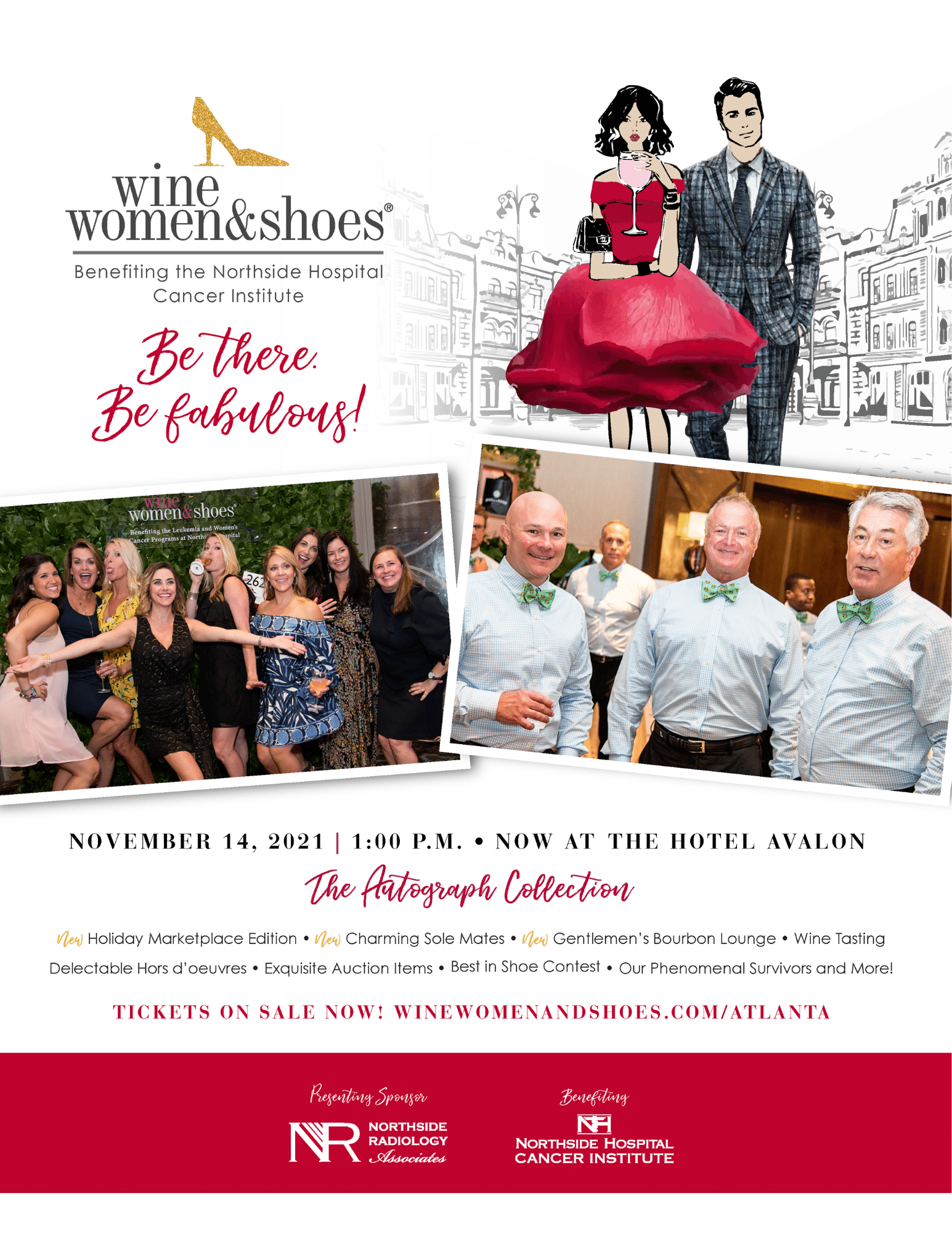 Stay tuned for more info for Wine, Women and Shoes 2021!
If you have any questions, please contact Janon Redmond at Janon.Redmond@northside.com or 770.667.4047
Proceeds from WW&S Atlanta benefit the Northside Hospital Cancer Institute.
---
PLEASE NOTE: ALL FEES ARE NON-REFUNDABLE.
Stay Connected