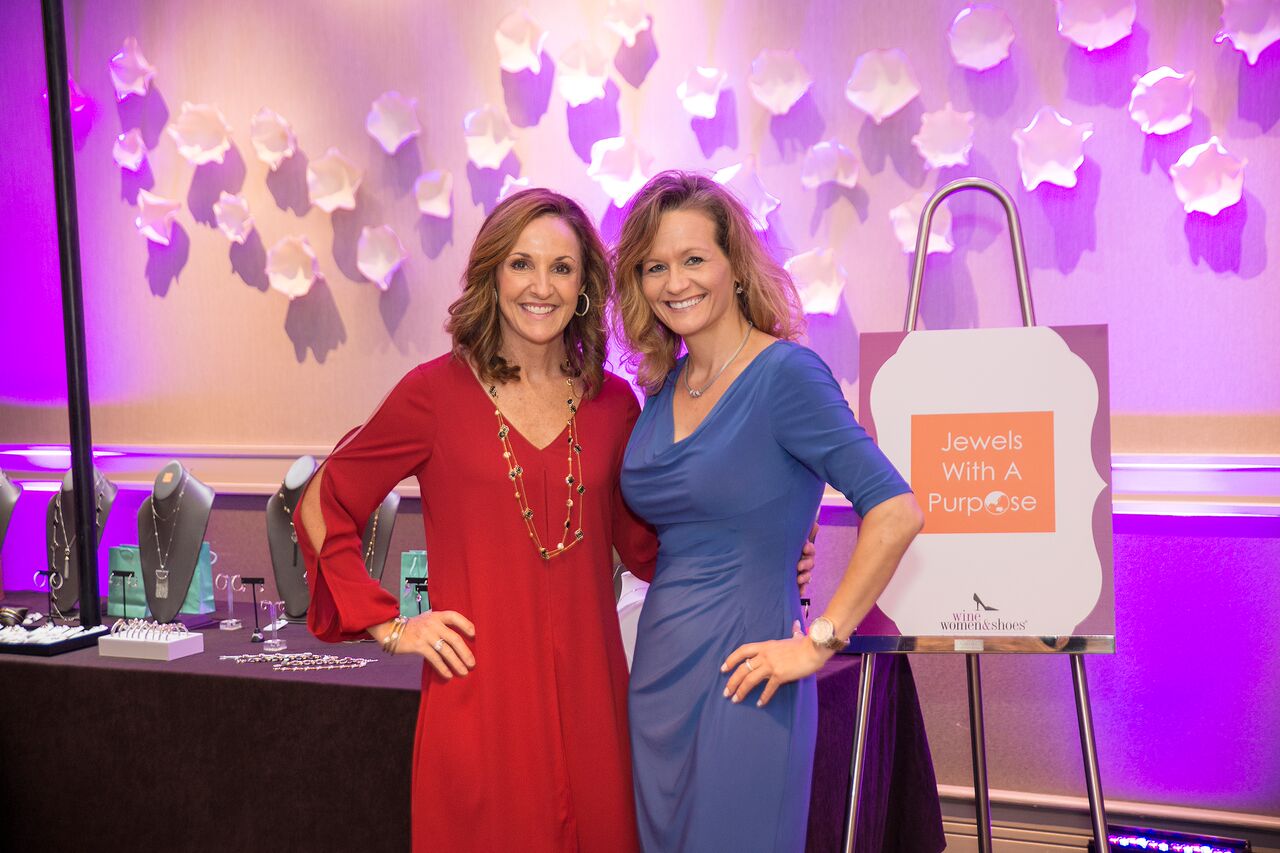 Meet Victoria Rosetti, a dual contributor to Wine Women & Shoes Atlanta as both a host committee member and a Marketplace vendor with her exclusive and affordable jewelry collection, Pure Inspired Jewels With A Purpose.
Victoria's best friend is an Ovarian Cancer Survivor but her grandmother was not as fortunate and was taken by the disease. Her personal connection to the cause is what she says drives her to participate in philanthropic events such as Wine Women and Shoes to fund important and necessary research and to ensure the health of current and future generations.
Victoria's philanthropic heart not only shines through as a contributor to this event but also in her own business. "Jewels With A Purpose" is a premier fundraising partner that offers exclusive and affordable jewelry imported from Italy and only available at charity events.
"Jewels With A Purpose" provided a one-time exclusive offer just for Wine Women & Shoes Atlanta where attendees could buy 2 pieces and get the 3rd piece 1/2 off! The oh so popular bestseller cable bracelet was available along with many other unique pieces!