Jocqueline Hay-Kilgore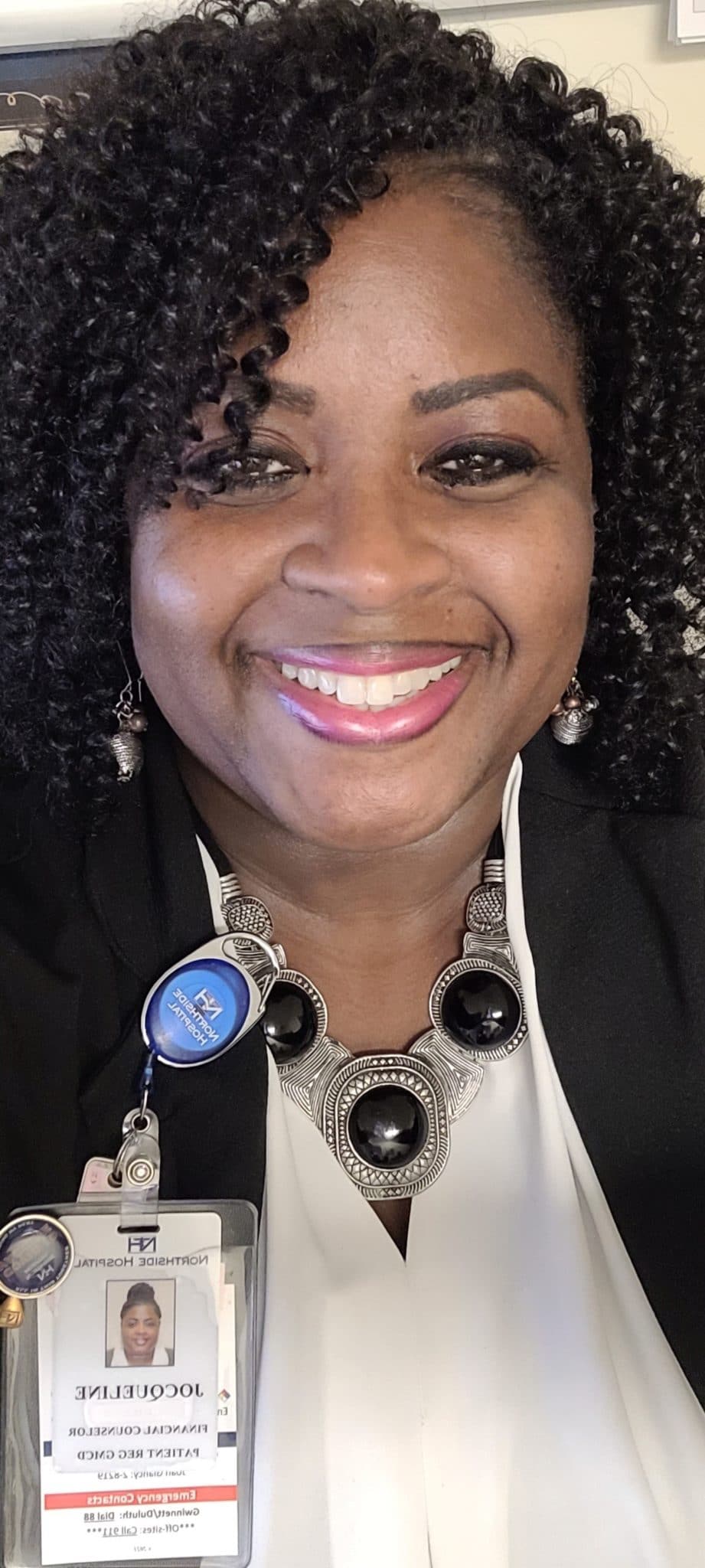 Jocqueline has one of the more uncomfortable jobs at Northside Hospital- a financial counselor. However, she takes the opportunity she has to assist patients on one of their worst days, which could be made worse by an unexpected cost. Having lost her fiancé suddenly this past January, Jocqueline has had her fair share of unexpected grievances, so she can relate. 
One afternoon, one of Jocqueline's patients was unaware of some nuances in his insurance, causing her to be the bearer of bad news once again. "I walked into the room, knowing the news I would have to bring him, and he was enthralled watching the Masters. He kept saying that he wished he had enough money to attend himself." Jocqueline is from Augusta, so she saw a way to connect with him. Then, a thought sparked her mind. Jocqueline had cleaned out her late fiancé's belongings a few months before, and she happened to put a Master's polo shirt, a gift she gave him that had not left the packaging, into her work bag.
When her patient mentioned the Masters, and recognizing that her patient and her late fiancé were similar sizes, she knew what she had to do. When Jocqueline came back in the room, he exclaimed with tears in his eyes, "there are still good people in the world!" Jocqueline told him, "The doctors are going to take care of your physical heart, but my job is to take care of your spiritual heart"
In May of 2020, Jocqueline won the Associate of the Month Award at Northside Duluth for her work with the patients and the care she takes for her job. "The Associate of the Month honor amazes me- people are amazed that a financial person would win an award, but taking care of someone's soul matters to me so much more than the money they do or do not have."
Jocqueline's story is a lesson to all of us- no matter what our role is in life, we can always find a way to be kind and empathetic. You may never know truly what someone is going through and what value you can bring to their day. Being compassionate will never be a bad choice, we simply have to be aware and recognize opportunities when we can lift someone up.