Faith, Family and Friends Keep Kelley Statham's Spirits Up
Just this past April, 39-year old Kelley Statham was doing her monthly breast self-exam and felt a lump that was unlike anything she had ever felt before.  But with COVID in full force, she really wanted to wait until her yearly OB/GYN exam in the summer to get it checked out.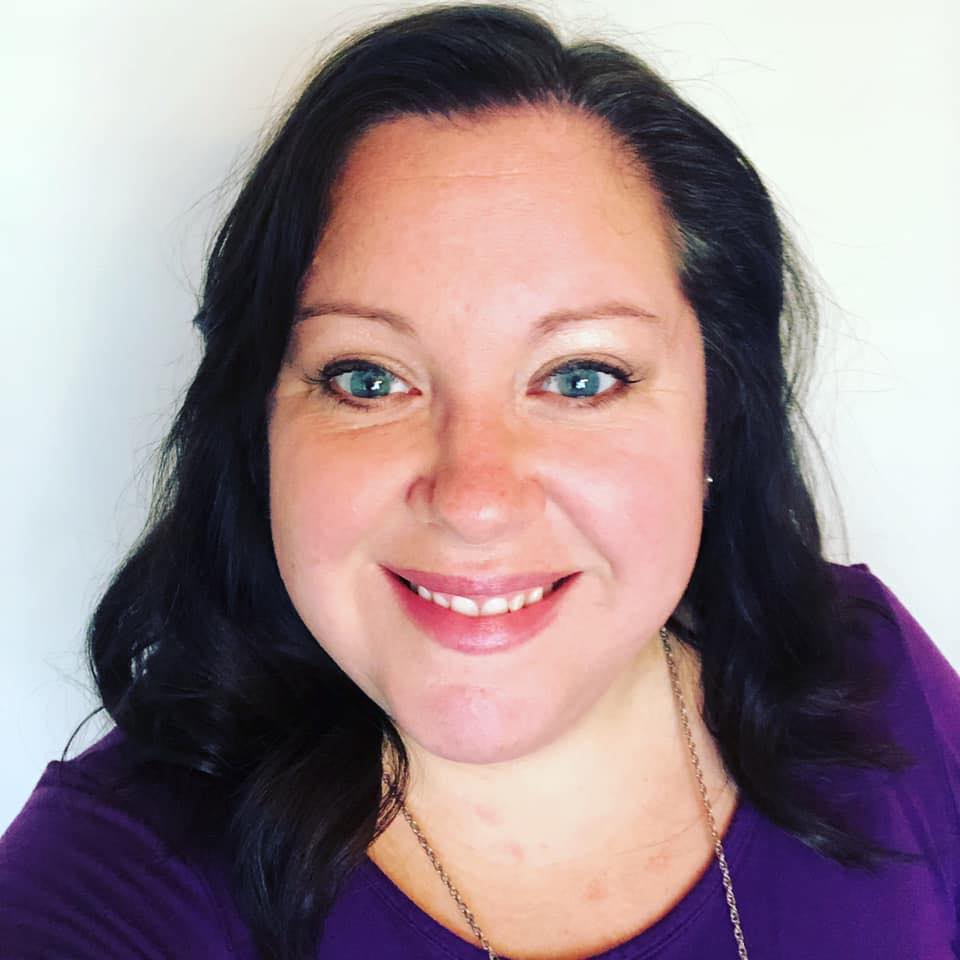 "After talking to my husband about it, he encouraged me to
go down to get it checked out just to make sure it wasn't a big deal.  I went back and forth with it, and he finally convinced me to go ahead to the doctor.  Thank God he did," said Kelley.
Her doctor said she didn't like the way the lump felt and prescribed a mammogram—which was Kelley's first due to her young age.  After a subsequent biopsy and ultrasound, she was diagnosed with Stage II breast cancer.
"It all happened within a week, and it took me a while to get my head around it.  My official diagnosis was on April 20.  I had a tumor in my breast, and the lymph nodes in my armpits were also affected," said Kelley.  Things moved very quickly and she started chemo by the beginning of May. Her treatment plan was chemo, followed by surgery in September and then radiation.
"I was worried, but I leaned on my faith a lot.  My mantra was 'One day at a time. One appointment at a time.'  It's not what happens to you, but how you handle it.  Every day isn't good, but there is some good in every day," stated Kelley.
Because of the pandemic, her husband was only allowed to go to the very first appointment with her oncologist and surgeon. Then Kelley had to go it alone for all the rest.
Kelley went through 8 chemo treatments and was done by the end of August.  One of the scariest parts of her journey was having anaphylactic reactions during two of her treatments.  "It was so scary," noted Kelley.  "My throat closed up, I was hot and couldn't breathe. But the nurses in the treatment room were amazing," said Kelley.  "After my first reaction, I was really scared and nervous to go back to do the next treatment, but one of the nurses sat there with me the entire time, and when I started going into shock a second time, she was on it within 15 seconds.  The awesome nurses there became part of my family."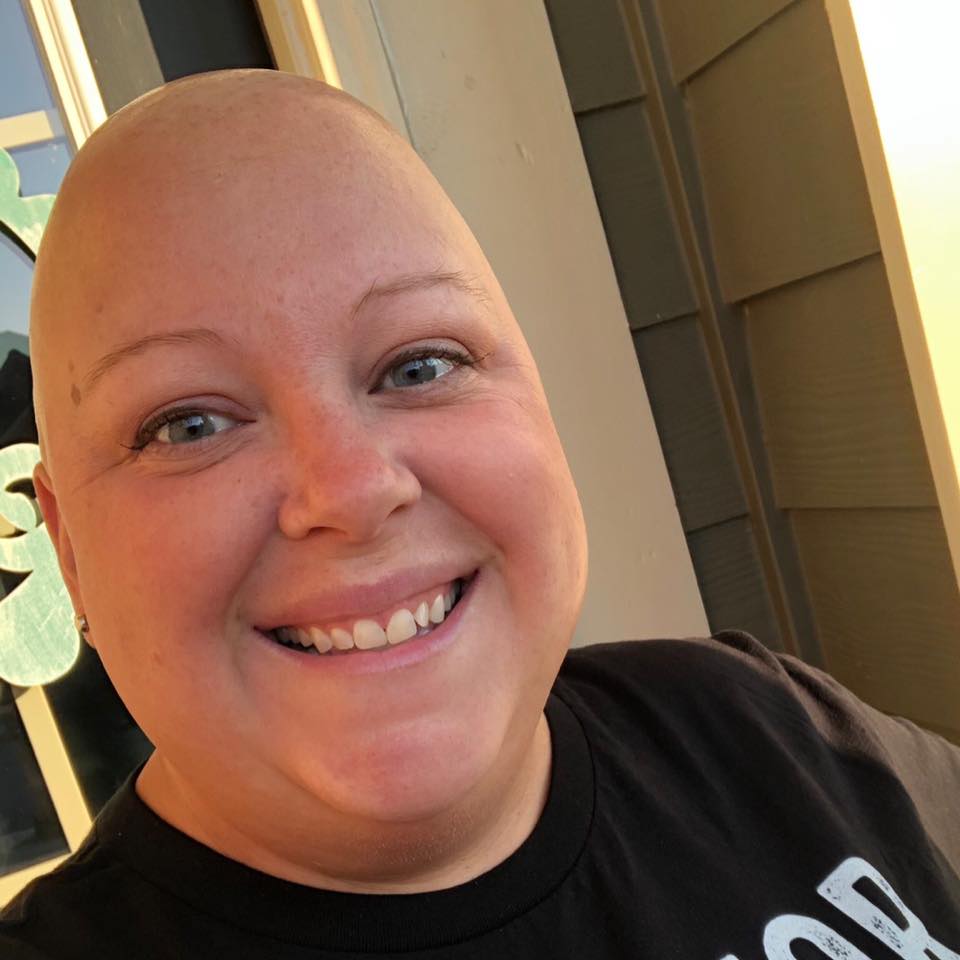 "After my second chemo treatment, my hair started coming out in handfuls," stated Kelley.  "I didn't have
control over much, so I decided to shave my head on MY terms. It was a very emotional day, and my family and neighbors were all involved."  They set up in her garage, and all the neighbors cheered them on as she, her husband and son all got their hair cut.
"I know this might sound strange, but I was so worried that my head would be a weird shape, or I'd have a lumpy, bumpy scalp," said Kelley.  "Thank God it turned out to be a nice shape and it looked good! I was crying one minute and laughing the next!"
Many people have helped Kelley through this first part of her journey.  First of all, it meant a lot to her that her long-time OB/GYN—the doctor that delivered both her children—called her personally to give her the diagnosis. "She said I'm young and healthy, and I was going to be okay.  We were going to attack it together," noted Kelley.
Throughout it all, her family and her neighbors have been her support system.  Her mom lives 2 hours away and was able to stay with Kelley and help with the kids, cooking and cleaning while Kelley was in chemo.
"There are six families on my street and we all have kids about the same age.  I told them that they were in charge of the fun.  They helped me celebrate all the big and small victories," said Kelley.  To celebrate her last day of chemo, they had a (socially-distanced) neighborhood cookout.
To keep extended family and friends informed, Kelley started a Facebook page to share what she learned throughout the process and to let them know how she was doing.   They have "pink" Wednesdays, and everyone posts photos wearing pink to support Kelley every week.When asked about her advice for others, Kelley said she tries to focus on what's going well and all the good things we all have in life.  "Be positive!"