Learn How Lori Helps Women in our Community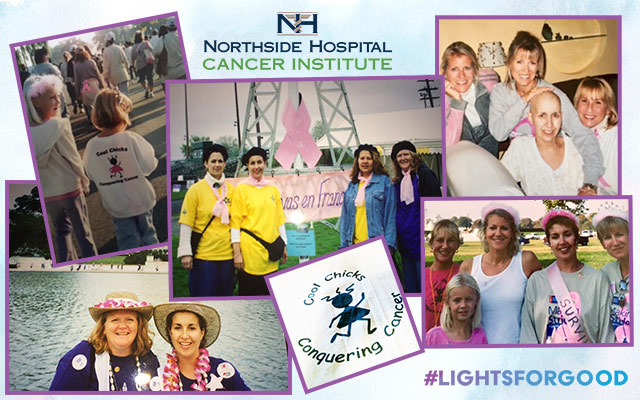 When 36-year-old Vivi was diagnosed with breast cancer, she and three other friends who were also battling breast cancer, formed a group called "Cool Chicks Conquering Cancer". Together, they became very active in organizations dedicated to Breast Cancer Awareness. Sadly, since forming the group, Vivi and one of the other women in Cool Chicks passed away due to Breast Cancer.
Last year, Vivi's sister Lori, honored these women by starting a team for our Tennis Against Breast Cancer (TABC), an event benefiting the Northside Breast Care Fund. She named her team "Cool Chicks Conquering Cancer".
Lori was profoundly affected by watching her sister go through many years of treatments and relapses. She plays and fundraises in honor of Vivi and others who have been affected by Breast Cancer. "It is for them that I play," Lori says.
When asked about her favorite part of TABC, Lori says that –"it's not about the tennis-it's about being together, supporting each other, and supporting those people who perhaps can't even afford to have mammograms or breast care."
Lori's advice for women is to be proactive in your health, be aware of your body and don't be afraid to get mammograms. The Northside Hospital Breast Care fund provides mammograms to underinsured women in our community. In 2017, this fund was able to provide 1,546 mammograms, through which 17 breast cancers were discovered.
Make a donation to the Northside Hospital Breast Care Program today