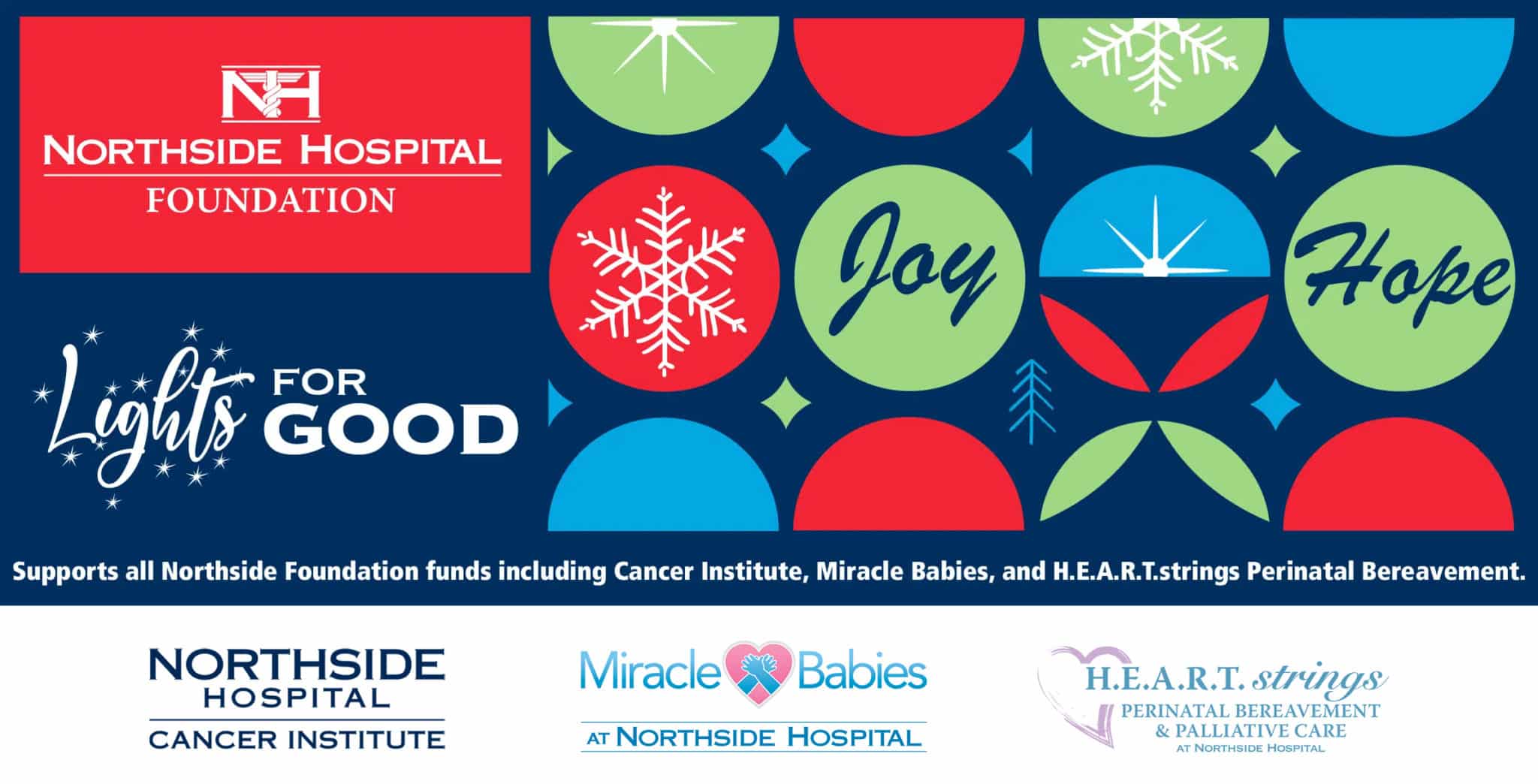 Join Northside Hospital Foundation in impacting our communities with our #lightsforgood
 

campaign. 

Give to:
Celebrate someone who has survived
Support someone who is fighting
Remember someone who is no longer with us
Honor someone who has had a major impact in your life
Your gift to the #lightsforgood campaign helps provide rides to treatment for cancer patients, screening mammograms for underinsured women in the community, transportation for parents of preemie babies in the NICU, perinatal bereavement support, clinical education and much more.
Stop by our table and join us at The Lighting of Avalon on Sunday, November 19!
Tree lighting, ice skating & more!
For more information about the event, click here.
Avalon | 400 Avalon Boulevard
Alpharetta, GA 30009
Dedicate an honor/memorial light on the Avalon tree and Northside Hospital campus trees