Mural dedicated to honor former Northside Hospital Cancer Patient
SANDY SPRINGS, GA- On Tuesday, July 31, family and friends of a former cancer patient gathered at Northside Hospital Atlanta to celebrate her life through the dedication a new mural. This event honored Lynn Teague, who passed away in January 2017 after battling cancer four different times since her first diagnosis in 1985.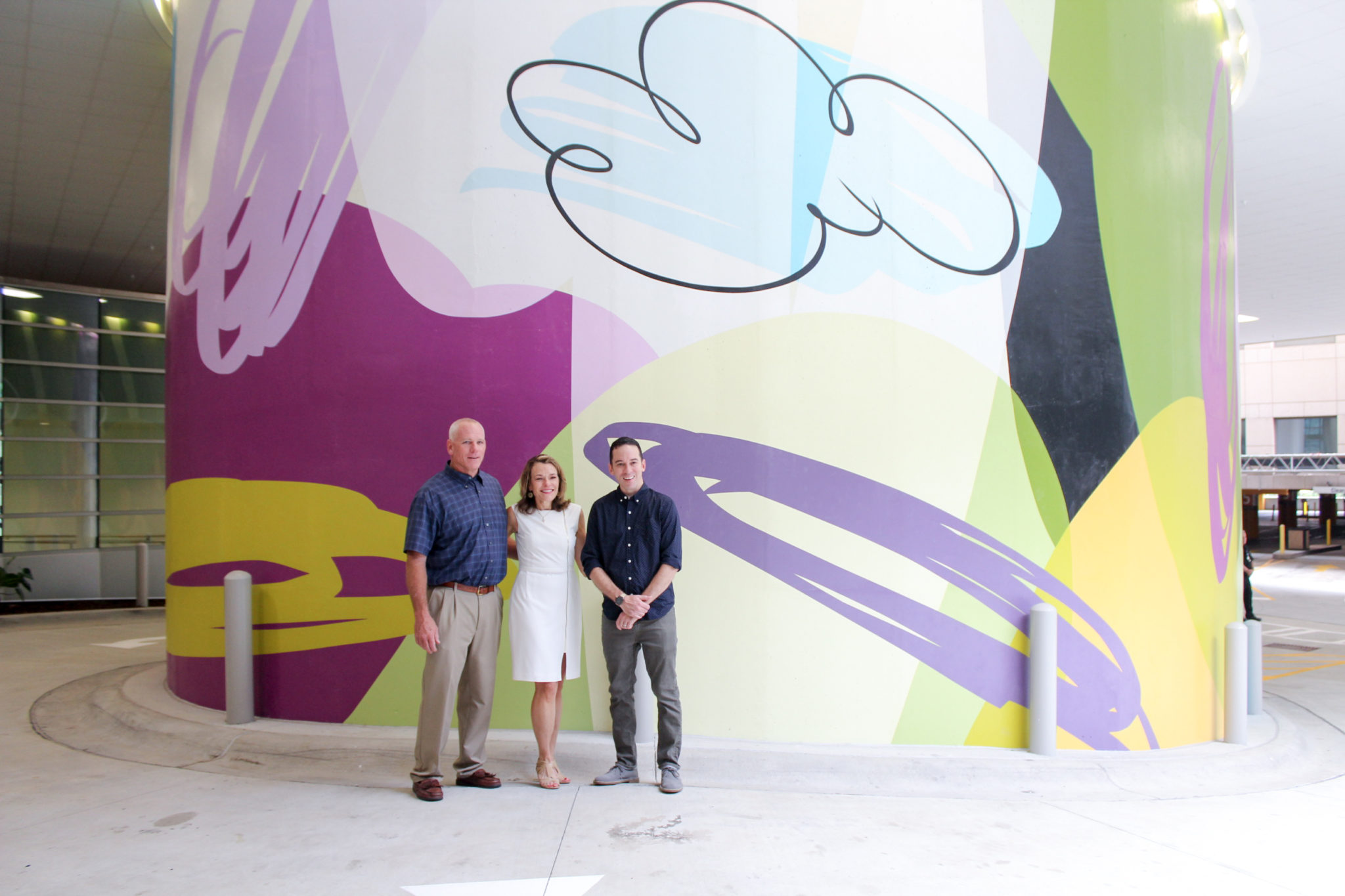 Remarks at the ceremony were given by mural artist Ryan Coleman; Beverly Sparkmon, Teague's sister and Steve Aslinger, director of facilities planning and development at Northside.
"It was a privilege and an honor to work on a project with so much heart," Coleman said. "Knowing the emotion behind the meaning, it was moving to create a piece that captured and conveyed Lynn's spirit."
The mural wraps around a 2,000-square-foot column at the entrance of Northside Hospital's new eight-story patient tower. It was created to capture Lynn's uplifting spirit, hopeful heart, and incorporates the golden color of sunflowers. The tower expands the hospital's inpatient capacity from 537 to 621 and includes more beds for pulmonary/thoracic, oncology, blood and marrow transplant and medical/surgical patients.
Click here to donate to the memory of Lynn Teague to support the Northside Hospital Cancer Institute.
About Northside Hospital (www.northside.com)
The Northside Hospital healthcare system is one of Georgia's leading healthcare providers with more than 150 locations across the state, including three acute care, state-of-the-art hospitals in Atlanta, Cherokee County and Forsyth County. Northside leads the U.S. in newborn deliveries and is among the state's top providers of cancer care and surgical services. Northside has more than 2,800 physicians and 15,000 employees who serve 3 million patient visits across a full range of medical services
View the full article on Sandy Springs Patch here