Rani Barot: Investing in Your Community at a Distance
In the era of online school, many high school students are looking for an opportunity to invest in their communites. One exceptional student, Rani Barot, made this idea a reality- proving that if they're passionate enough, anyone can make a difference.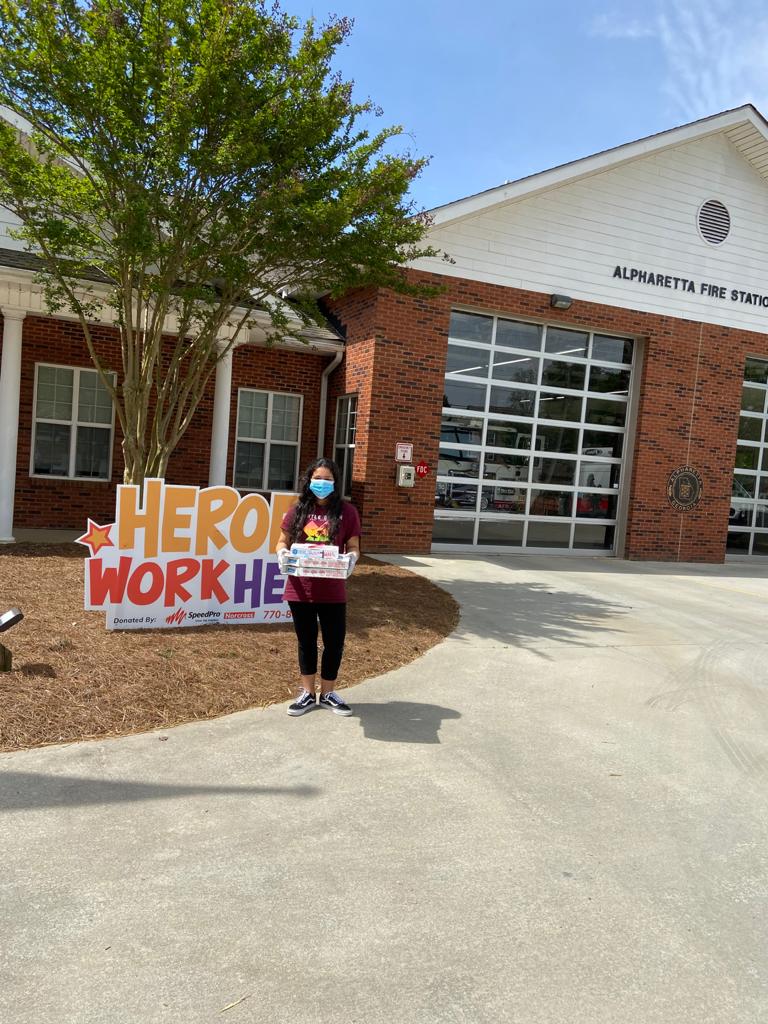 Rani Barot was in the midst of her sophomore year at Johns Creek High School when the state of Georgia made the decision to shift to online learning. She noticed that while she was engaging in virtual learning, healthcare professionals were still going to work every day as essential workers. Since many of her family members are medical professionals, and Rani herself wants to pursue a medical profession, this heavily impacted her.
She stated, "These frontline workers and healthcare workers include my parents, especially my dad going to work in this crisis every day, my cousins and their families, and many family friends serving on a daily basis."
Seeing this, Rani decided to use her extra time at home to invest in her community and show her appreciation for their work. After considering her options with her parents, together they decided to serve meals to the first responders and medical professionals that work with her dad at Atlanta Cancer Care at Northside Hospital Alpharetta Campus. Next, Rani created a GoFundMe page for donations for meals for all healthcare workers and first responders. She stated, "along with my family there are countless others that go out every day and work to make a difference in the lives of others. The least I can do is to collect donations and provide meals for those in need."
Thanks to some very generous donors, within three days, Rani raised over $1,300! She gave a portion of the money to her father who provided meals to his coworkers at Atlanta Cancer Care at Northside Hospital Alpharetta Campus, and the remaining money was donated to the Northside Hospital Foundation. When the meals were delivered, she received an incredibly positive reaction from the recipients. "Everyone was so thankful and some of them asked to take pictures with me," Rani stated, "It just shows how much they care and appreciate the recognition."
Rani is an encouraging example for young people who want to make a difference. "I learned that it's always a good idea to help your community, especially in times like these," she said. Her work is a great reminder that even a seemingly small act of kindness, such as providing a meal for someone, can make a large impact in their lives.
For more information on how you and your company can impact Northside Hospital patients and staff, contact Northside Hospital Foundation at foundation@northside.com or 770.667.4483.