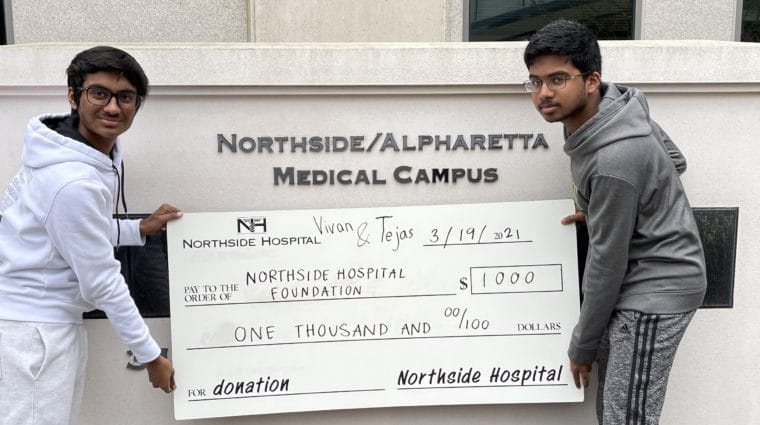 South Forsyth High School Students Give to Northside Hospital
After some close family friends were affected by COVID-19, two high school students, Tejas Lingamaneni and Vivan Tadakamalla decided to raise money in the name of COVID relief for their local hospital. Because of the massive impact COVID-19 has had on the world, they knew their fundraiser would have a substantial impact.
"I'm grateful to be in a position to help others," Tejas stated.
"This was an amazing experience and opportunity to give back to the community," recalled Vivan.
At the beginning, Tejas and Vivan set a goal of $1,000 and decided to cook food and sell it to friends and famiy in their local area to raise money. For each event, the team worked tirelessly for two days-one day preparing the food and advertising, and the second day cooking and delivering the food to those who donated.
Tejas and Vivan donated a portion of the funds to their school and another portion to Northside Hospital to be used in greatest need and relief programs. Since the beginning of COVID-19, more and more young people are getting invested intheir community after seeing the impact the virus had on their friends and family. We are grateful for generous people like Tejas and Vivan for taking initiative and using their talents to support their community.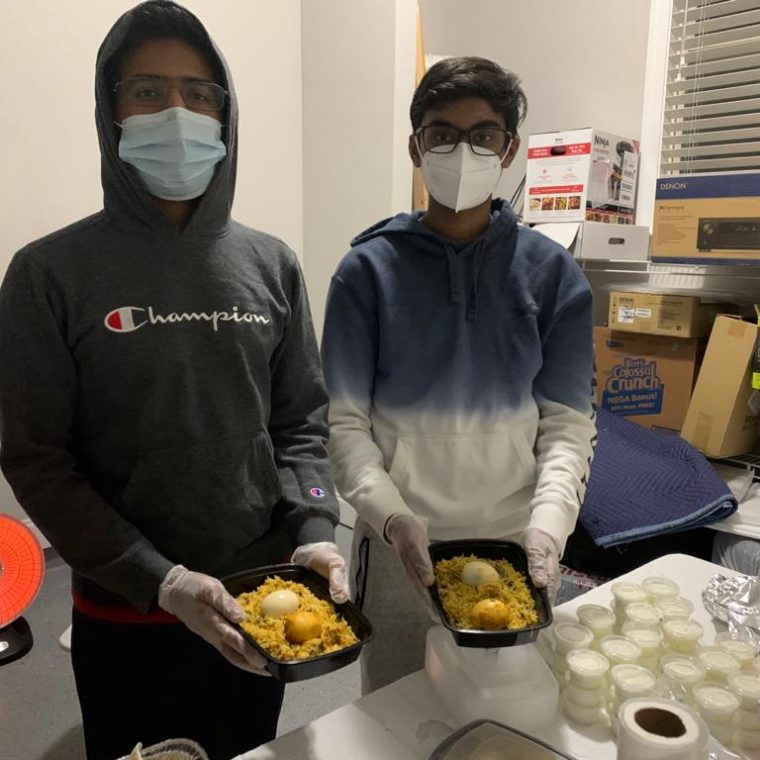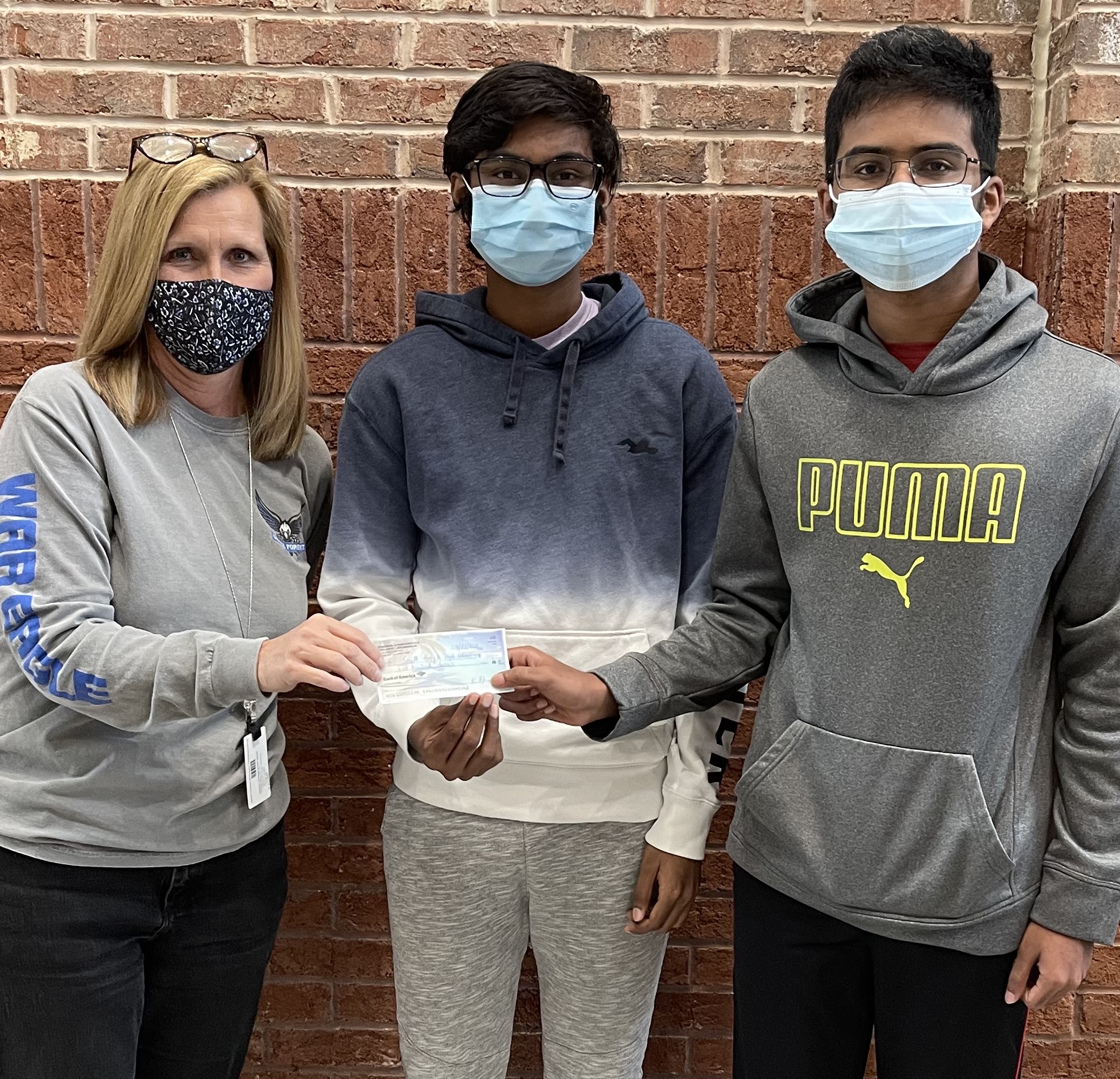 Pictured above: (from left) Vivan and Tejas prepare food for their fundraiser; Vivan and Tejas present a portion of their earnings to South Forsyth High School.