Tennis Against Breast Cancer Raises over $230,000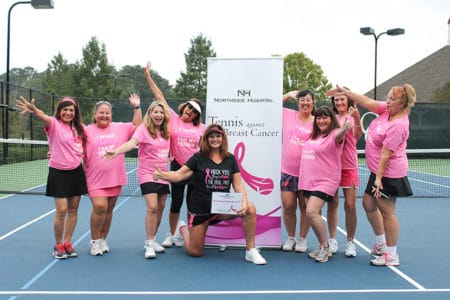 WE ARE SERVING UP HOPE!  Over 1,000 metro Atlanta woman united on 117 tennis teams this October to raise money and awareness at Tennis Against Breast Cancer (TABC) 2017, a month-long fundraiser for the Northside Hospital Breast Care Program. This year Northside Hospital Foundation's TABC raised over $230,000 to help save lives by funding mammograms and other services to under-insured women in our community.
Because of the fundraising from Tennis Against Breast Cancer in 2016, the Northside Hospital Foundation was able to provide 1,546 mammograms to women who did not have the means to get the care needed. Of those women who received mammograms, 17 breast cancers were detected.