A Grieving Family Finds Purpose
Sarah and Myles Emmert were married in 2016 and gave birth to their daughter, Ansley, in July of 2018. They had planned to wait a year or so  before having a second child, but were surprised to learn Sarah was pregnant again in February of 2019. While they were very shocked and a little scared at first to have two so close together, their fears quickly turned to excitement as they realized what a huge blessing it was to be pregnant again. They soon found out  they were having a boy, and they chose the name Brody Cooper Emmert- due October 18, 2019.
"Brody's pregnancy was so easy compared to Ansley's", remembered Sarah. "We were so excited to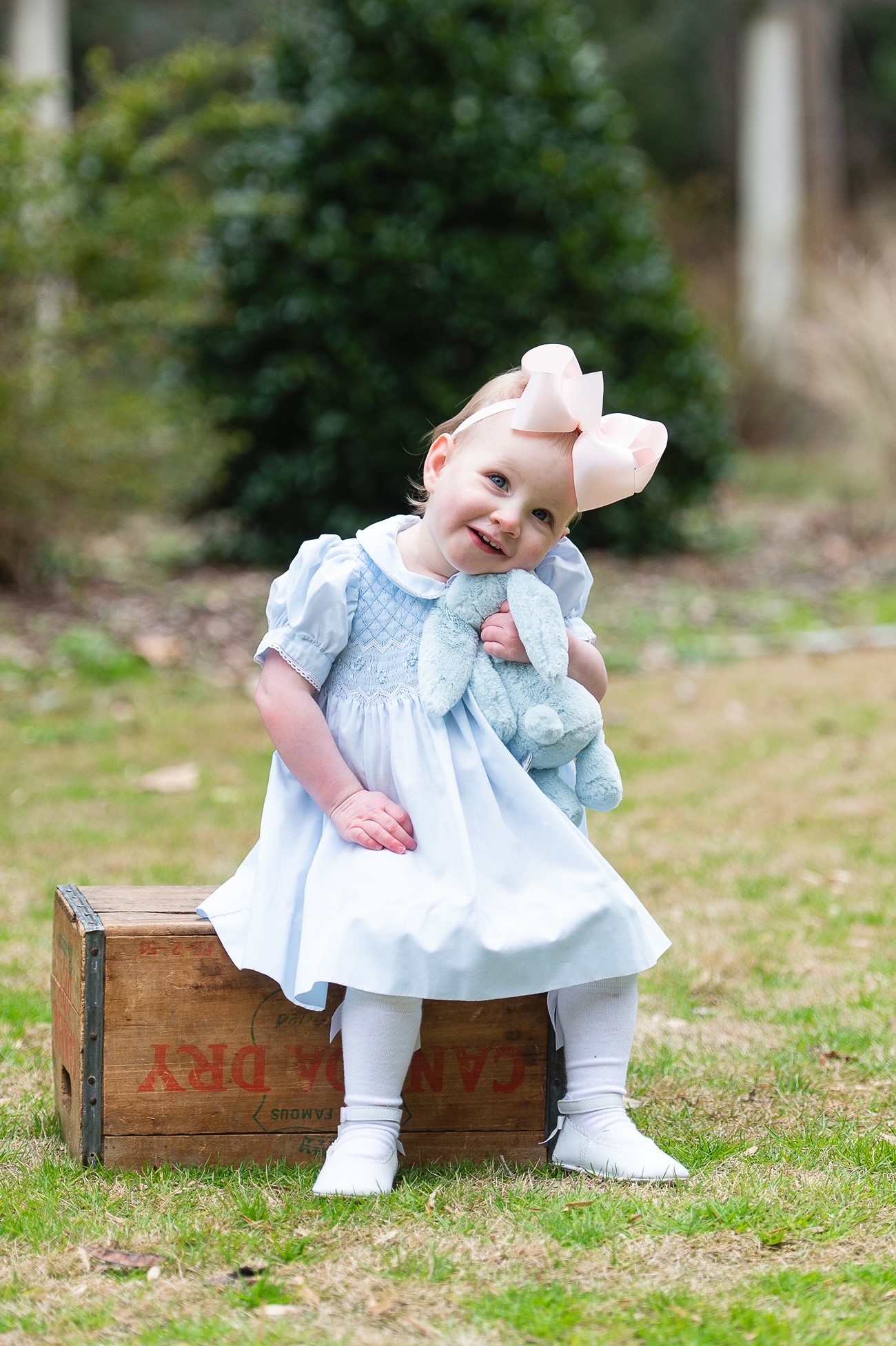 have a boy, and all of our ultrasounds  were absolutely perfect. I was considered high-risk due to a previously diagnosed blood clotting disorder so we had multiple ultrasounds throughout the pregnancy and twice weekly monitoring starting at 32 weeks."
On Thursday, October 10, Sarah and Myles went in for a routine ultrasound , and once again, everything was perfect. They felt like they were in the home stretch as it was only a little over a week before her scheduled C-section.
However, on the morning of October 12, Sarah woke up to bleeding. "I thought my water broke," she said, "I had some bleeding with Ansley, and I was so close to my due date, so I wasn't very worried."
But when Sarah and Myles arrived at Northside Hospital, they received devastating news: there was no heartbeat.
"We were devastated," Sarah said. "It was the first time either Myles or I had experienced a tragedy like that. I knew that stillbirth and infant loss was possible, but I didn't think it was possible when I was being monitored so closely ," she recalled. "We had no idea where to begin with this journey- we didn't know if we should take pictures or even how to move forward . That's where H.E.A.R.T.strings came in."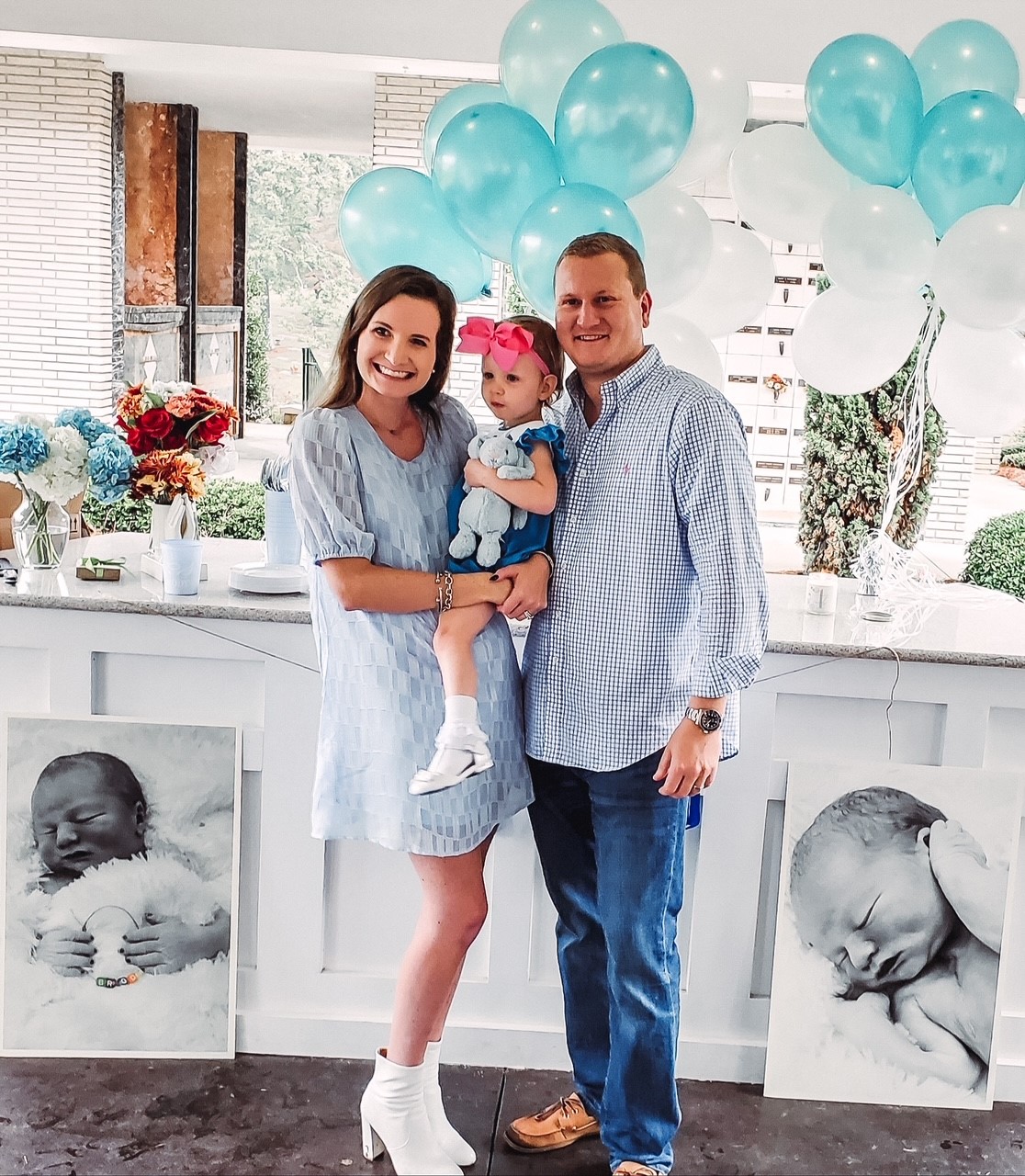 The H.E.A.R.T.strings program at Northside Hospital helps families like the Emmerts in times of pregnancy and infant loss. They offer bereavement photography and provide supplies for the collection of keepsakes including clay molds for hands and feet, books on grief, resources for navigating the days and weeks to come, and ideas for remembering the child in a time of grief and confusion for the family. In addition, their bereavement program is open to the community and includes support groups and the annual Atlanta Walk to Remember event which brings families together to raise awareness and to remember their babies.
"Carol was amazing," Sarah said. "She came in and talked with us for hours. We had a bereavement photographer, but Carol took a ton of other pictures and provided us with so many resources."
It has been over a year since the Emmerts lost Brody. "I wanted to take this tragedy and turn it into something good, I want to keep Brody's memory alive," stated Sarah.
Sarah has been very vocal about her journey on social media. "People so rarely talk about stillbirth and infant loss," she stated. "When I talk about my story on social media, there are many moms who have contacted me and said they had been through something similar. I want to raise awareness about this so other moms will feel like they're not alone."
In honor of Brody's first birthday on October 12, Sarah and Myles contacted Carol about putting together a fundraiser.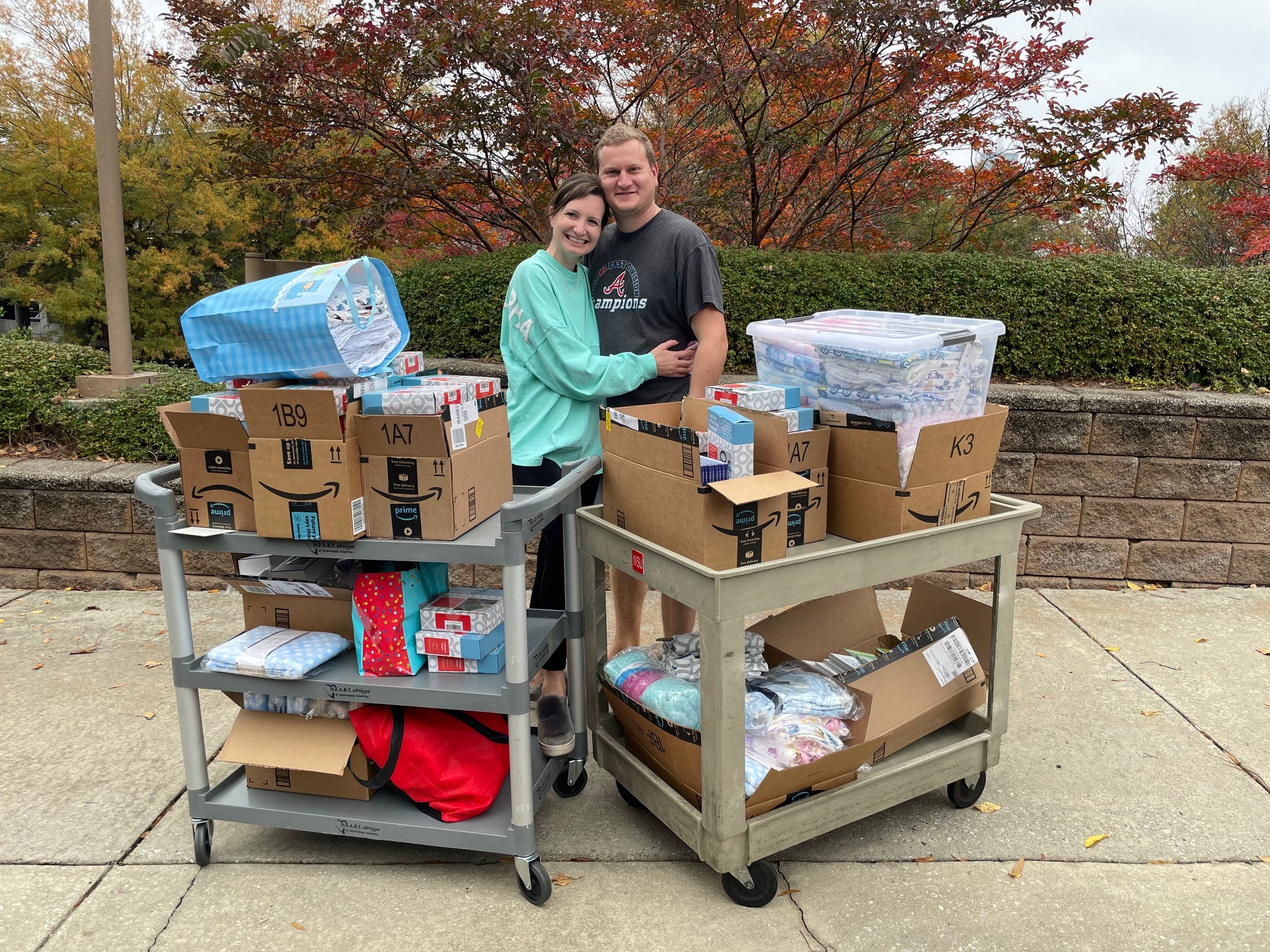 "When I had Brody, I lived near the hospital, so my mom had the ability to run to our house and get blankets and some things from the nursery for pictures," Sarah recalled, "some families don't have that ability, and I wanted to provide them with memories like H.E.A.R.T.strings did for me."
On her social media channels, Sarah shared an Amazon Wishlist for donations she thought would be useful to H.E.A.R.T.strings, such as baby blankets, clay molds for hands and feet impressions, outfits, and several books.
"The response was beyond anything I expected," said Sarah. "We were getting about 10 packages per day from Amazon for weeks, and that didn't even include those who donated monetarily."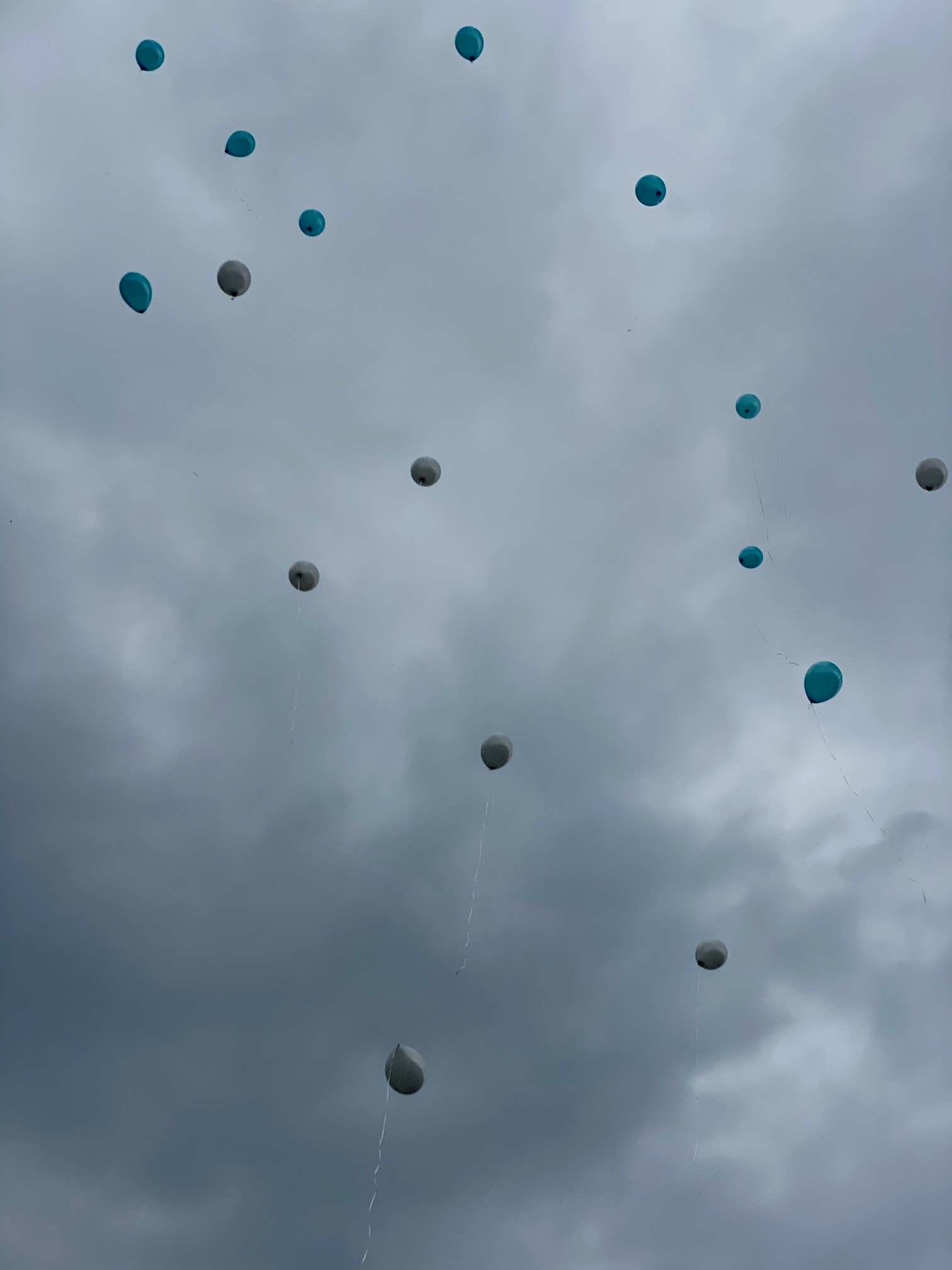 Through sharing her story and raising awareness, Sarah wants to be a beacon of hope for moms who are recently experiencing stillbirth or infant loss. "The first days are very dark- you wonder how you're going to pick yourself back up again" she remembered, "but soon, it will get a little easier day by day. I tell people the pain will never go away. It won't ever get better but it will get easier to manage and navigate."
Sarah and Myles love talking about Brody and honoring his life. In all of their family photos, they have a stuffed bunny that their daughter Ansley holds which they call her "Brody bunny." In October, they had a
celebration in honor of his first heavenly birthday at Arlington Memorial Park, where they had his memorial service in 2019. Although the party was kept small, they were still able to have a balloon release in his honor.
"I love when people ask me about Brody so I can talk about him," Sarah said. "Usually, people don't know what to ask, but it helps me remember him and his life."
The Emmert Family dropped off their donations to H.E.A.R.T.strings this month so that other families will have the same resources they did for Brody. Sarah and Myles plan on continuing to raise awareness for stillbirth and infant loss as they honor the life of their son.
To learn more about H.E.A.R.T.strings, click here.
To learn more about the Northside Hospital Foundation funds that support this program, click here.