The Jantons: Giving the Gift of Time
Watch their video here!
At Northside Hospital, the bond between patients, their families, and the medical staff well exceeds their stay. And the Jantons are no exception.
When Janton's first child, Maximus, was born in 2011, they spent four weeks at Northside Forsyth NICU. During their stay, Keri Janton and her husband became a family with the NICU staff.
"I met some of my best friends at Northside Forsyth," expressed Keri Janton. "They're still some of my closest friends today, and Northside Hospital is very important to my husband and me."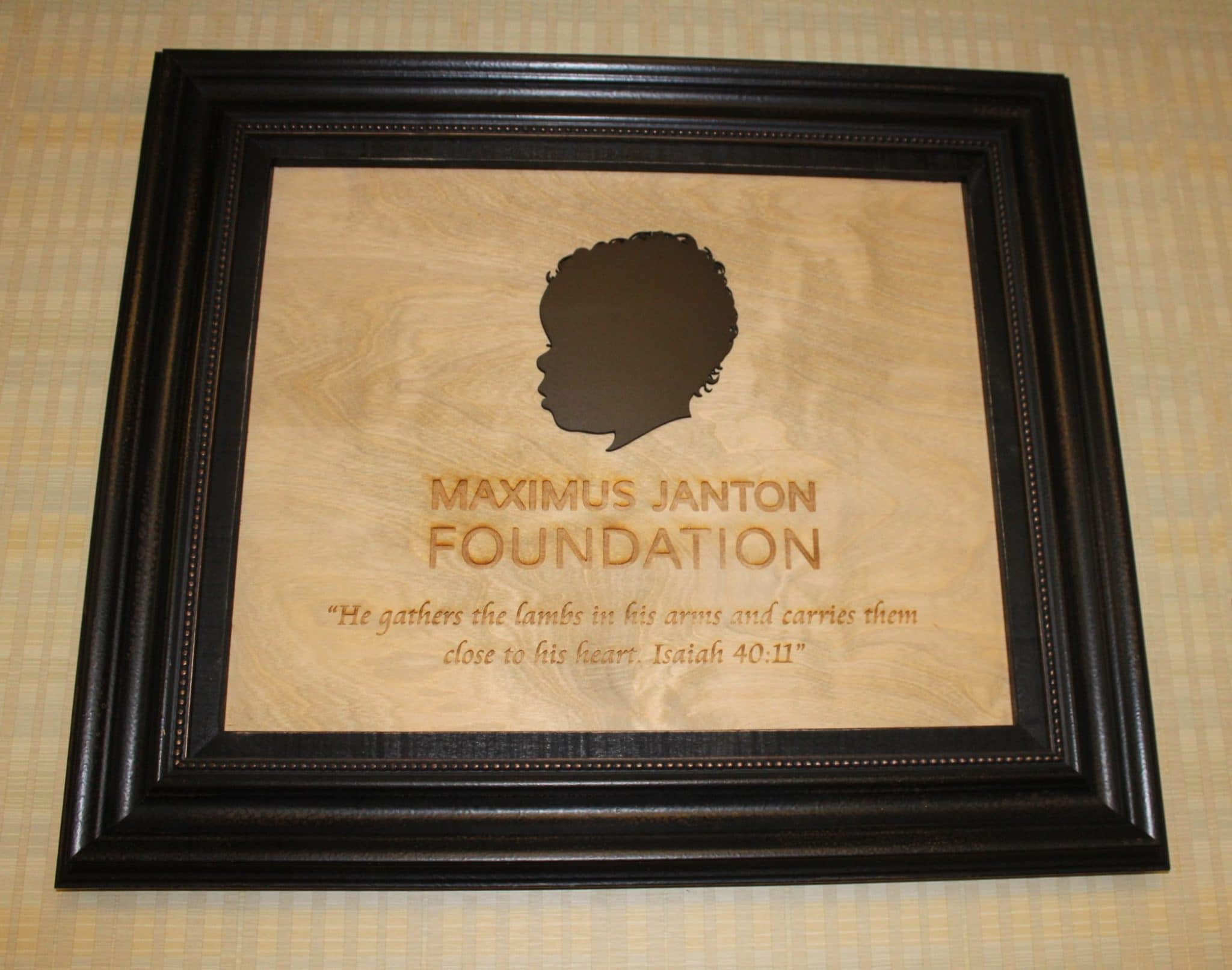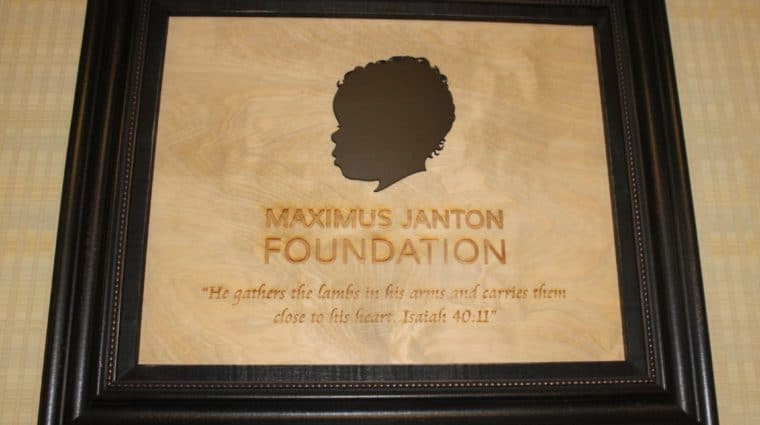 In October of 2017, at six years old, Max had heart surgery to repair his mitral valve. Three days later, he passed away from a stroke. The following year, in 2018, the Jantons decided to host a golf tournament in honor of their late son, and wanted the proceeds from the tournament to benefit the special-needs community, including the extra special babies at Northside Forsyth NICU.
"My husband and I knew the money raised from this event would go towards a good cause," said Mrs. Janton. "However, at first, we didn't know where it would go. And after few considerations, we decided to create The Maximus Janton Foundation, and solidified the beneficiaries of our event."
So far, the Jantons have held two annual golf tournaments, and the proceeds from these events have benefited the Miracle Babies families at Northside Forsyth NICU, and other special-needs families in the metro Atlanta area.
The donations from the 2018 golf tournament served 40 Miracle Babies families, and provided the NICU staff with the Super Tory baby simulator to advance their medical training. The 2019 proceeds are projected to serve 30 families.
"My husband and I hope to host the annual golf tournament for many years to come," said Mrs. Janton. "We're already picking the date for this year. And new in 2020, we're planning an event that's more family friendly called Max's Moon Run."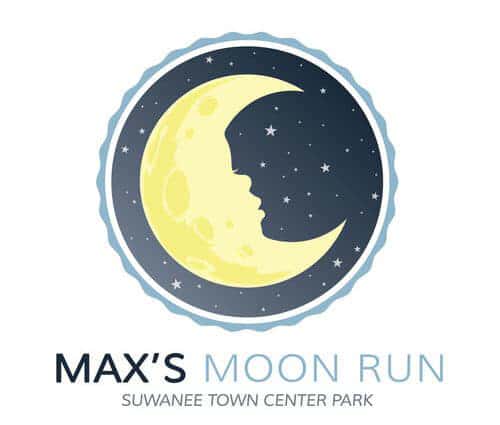 Max's Moon Run is generally on a Friday night in early May, is for all ages and abilities, and takes place at Suwanee Town Center Park. Attendees will even have the option to register as a virtual runner or a ghost runner—where they can make a donation and not run. For those interested in participating, please visit here.
"Max's favorite book was "Good Night Moon." He had a big moon night light, and he asked me to kiss the moon every evening before bed," said Mrs. Janton.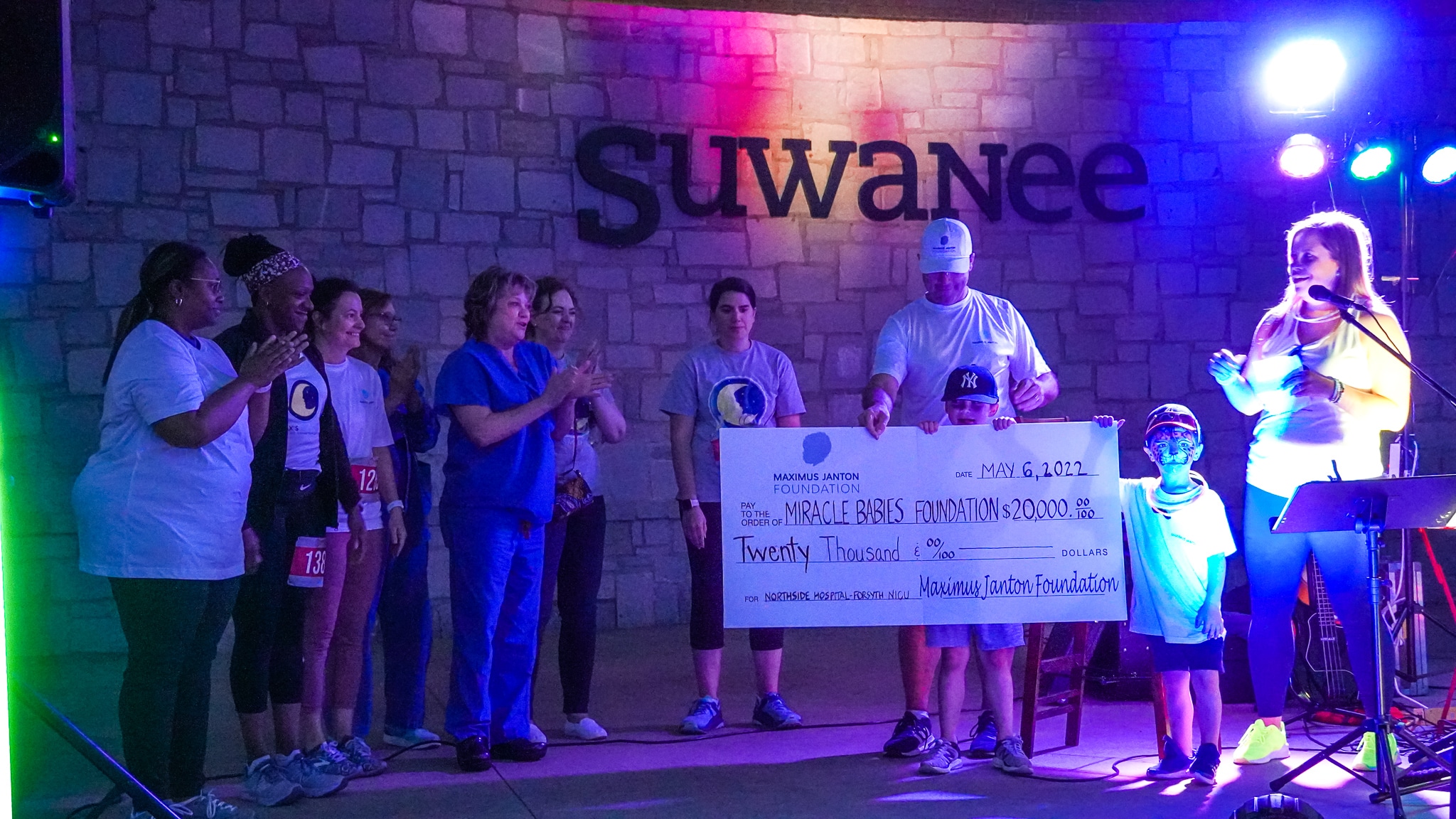 "We've had people sharing with us that they wanted to get involved, but they don't golf, so when I thought of the 5k, I thought "Max's Moon Run" was the perfect fit; a night-time family run that everyone can participate in."
One of Janton's greatest hopes is that the contributions made through their foundation will lessen the financial burdens for the special-needs families, and allow them more time to focus on what's most important: time together.
"Max was our first child, so we didn't have to worry about other children or the back-and-forth driving during his first month in the NICU," said Mrs. Janton. "That's not the case for plenty of Miracle Babies families; there are so many personal financial and logistical issues that can arise during an unexpected NICU stay. We just hope that our gifts from Max's foundation can give them relief—like a burden is being lifted, and a prayer is being answered. We give it with so much love in honor of our Max, our own NICU baby, who we love and miss more with each passing day."
Click here to learn more about Northside's Miracle Babies Fund.