Geoff Pastrick: His Legacy Lives On
In the midst of the COVID-19 pandemic, Geoff and Heather Pastrick were fighting their own personal battle with cancer. And on Sunday, May 10, 2020, Geoff passed away from Stage IV Burkitt's Lymphoma.
Since Geoff's diagnosis in February of 2019, the Pastrick Family have been finding different ways to give back to the cancer patients and their caregivers through Northside Hospital Foundation and their family non-profit foundation, Primed2Fight.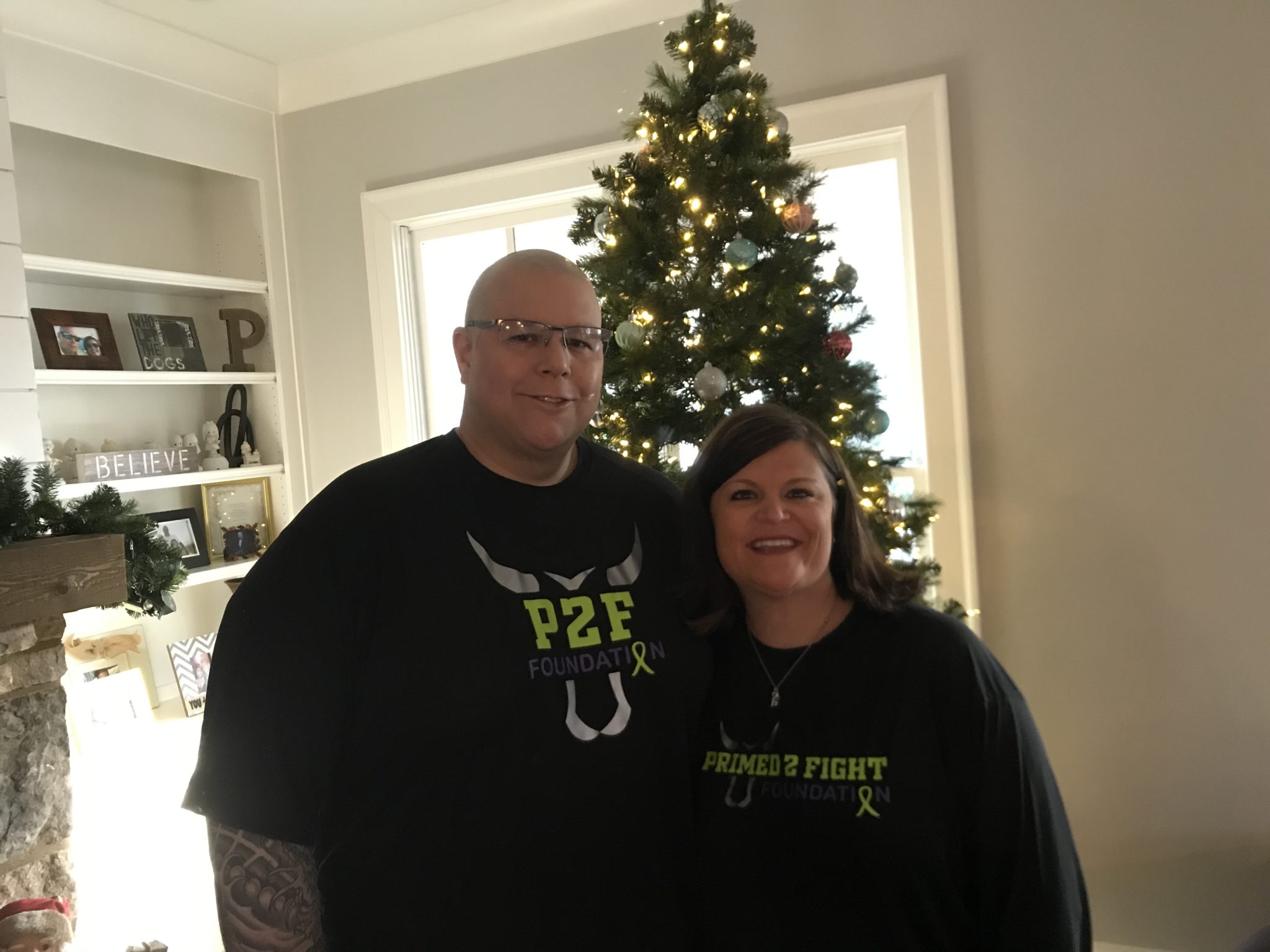 Earlier in 2020, Enterprise Holdings Foundation, Heather's employer, granted $10,000 to our Northside Hospital Blood and Marrow Transplant (BMT) Program to help support the cancer fight.
"My husband Geoff was always a positive person, a true fighter, and always believed there were greater reasons for everything in life," said Heather. "Losing my husband has been extremely difficult, but I hold faith that we will make something good of this situation."
For Heather, Geoff's legacy is a significant reason for her continued donations and support for Northside's BMT Program, our patients and their families.
"Geoff coached football for years. He was passionate about making kids better," shared Heather. "And I want to make sure I facilitate that same mindset of making things better for others."
With the pandemic, there are so many hospital restrictions, especially with visitors. However, Heather and the family foundation are not letting these factors stop them.
"Nancy Herring from Atlanta Blood Services has been a tremendous help," exclaimed Heather. "When we dropped off Fourth of July treats and t-shirts to the patients on the fourth and 10th floor, Nancy was the one that made sure it got delivered to the charge nurses, and the nurses helped distribute them."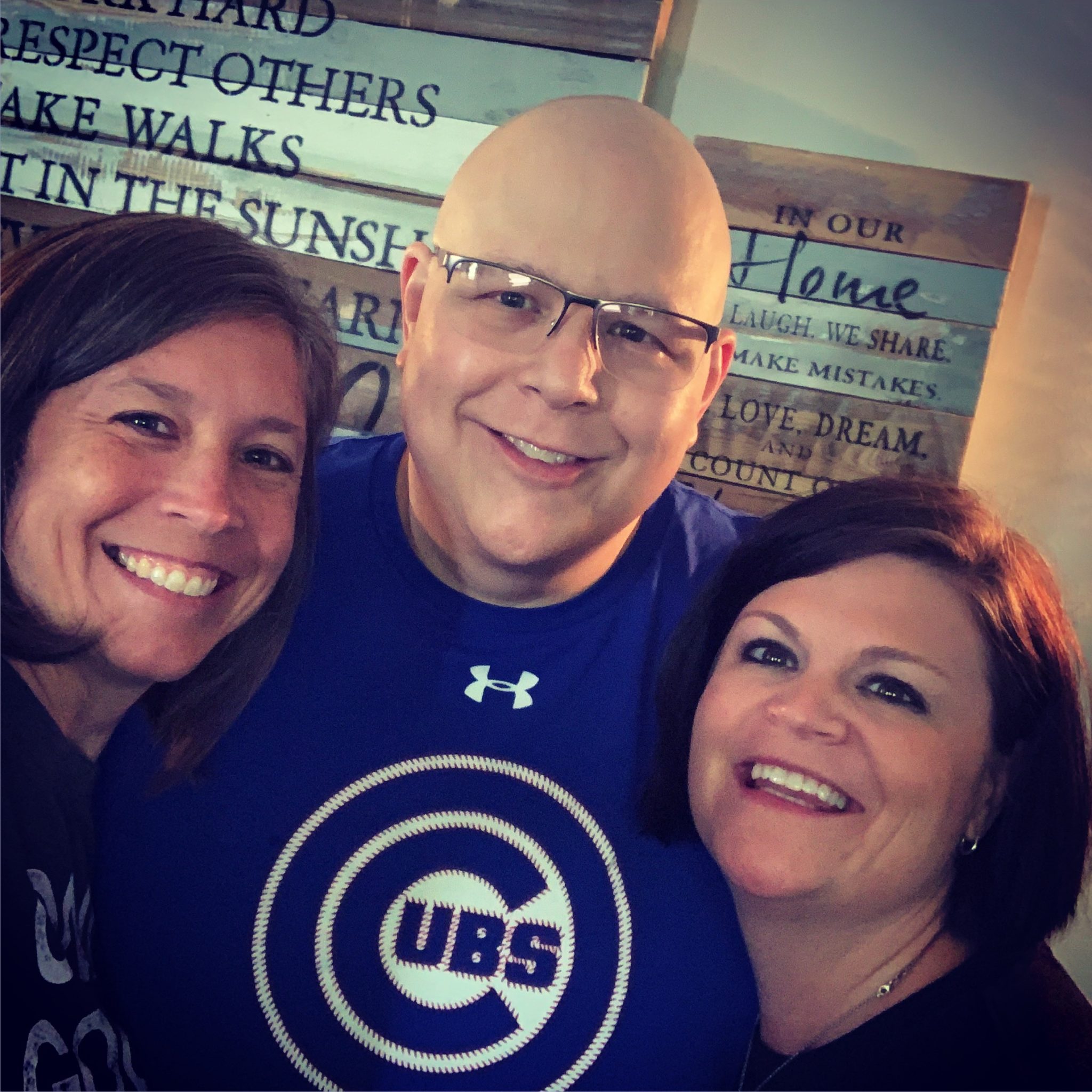 Along with providing treats and goodies for the patients to make their treatments more manageable, Heather and Primed2Fight are now also focusing on ways to help the caregivers feel supported and not isolated.
"The patients have their caregivers, but the caregivers don't have their support system," said Heather. "They're in their hospital rooms for long stretches of time, which is very isolating. And I want to figure out a way to provide them with companionship with other groups who are going through the same thing."
In the near future, Heather would like to organize a Zoom call or a virtual lunch for the caregivers where they can socialize and share their experiences with each other.
"As we navigate the different landscape of giving back safely to our patients and their families, we are also thinking about ways our donations can have longevity and continue to raise money," said Heather.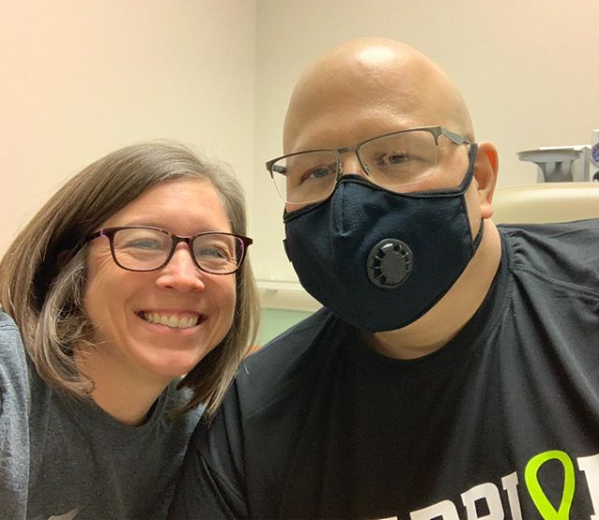 Regardless of the pandemic, Heather and the family non-profit foundation will continue to raise money, and use the donations to provide support for cancer patients on Labor Day, major holidays, and "just because" days. She wants to make sure the patients know "They Got This."
"A charge nurse called me the other day to say that even though I personally can't see them, our donations are putting a smile on their faces," said Heather. "Eventually, I want to grow our donations and help those in financial need."
On Friday, August 14, 2020, Heather along with family and friends gathered virtually to toast Geoff on his birthday and celebrate his legacy and memories. Geoff would've turned 44 years old.
To learn more about Primed 2 Fight, please visit https://primed2fight.org/.
To learn more about their children's book, "My Chemo Fairy," and the plush Chemo Fairy toys, please visit http://bit.ly/mychemofairy. Part of the proceeds from the sales will be donated to our Northside Hospital Cancer Institute Fund. 
For more information on how you and your company can impact Northside Hospital patients and staff, contact Northside Hospital Foundation at foundation@northside.com or 770.667.4483.